GTA 5: 100 Percent Completion
For 100 percent completion GTA 5 you do not need to go through all the missions of the game, you have to complete only some of them:
All 69 storyline missions.
The storyline mission are missions to develop the plot of the game; it directly touches the lives of the main characters in Grand Theft Auto 5 - Franklin, Michael and Trevor. Completion of all 69 story missions need for 100% completion GTA V: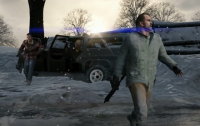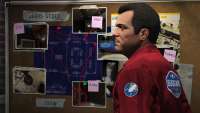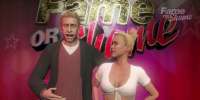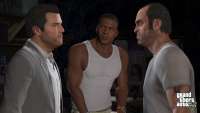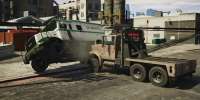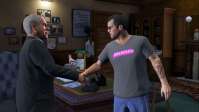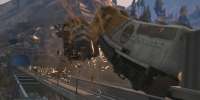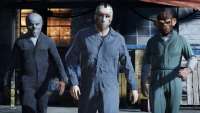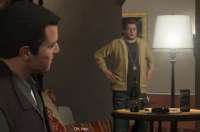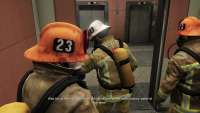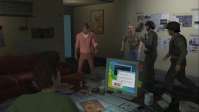 Prologue
Franklin and Lamar
Repossession
Complications
Father Son
Chop (Mission)
Marriage Counseling
Daddy's Little Girl
Friend Request
Casing the Jewel Store
Carbine Rifles
BZ Gas Grenades
Bugstars Equipment
The Jewel Store Job - Smart Version
The Jewel Store Job - Loud Version
Mr. Philips
Nervous Ron
Trevor Philips Industries
Crystal Maze
Friends Reunited
Fame or Shame
Dead Man Walking
Did Somebody Say Yoga
The Long Stretch
Hotel Assassination
The Multi Target Assassination
Three's Company
Hood Safari
By the Book
Scouting the Port
Minisub
The Merryweather Heist (Freighter)
The Merryweather Heist (Off-shore)
Trash Truck
Boiler Suits
Masks
Tow Truck
Blitz Play
Mr. Richards
I Fought The Law
Eye in the Sky
The Vice Assassination
The Bus Assassination
Caida Libre
Deep Inside
Minor Turbulence
The Construction Assassination
Paleto Score Setup
Military Hardware
Predator
The Paleto Score
Derailed
Monkey Business
Hang Ten
Surveying the Score
Bury the Hatchet
Pack Man
Fresh Meat
The Ballad of Rocco
Cleaning Out the Bureau
Reuniting the Family
Architect's Plans
Legal Trouble
The Bureau Raid (Firetruck Access)
The Bureau Raid (Rooftop Access)
The Wrap Up
Lamar Down
Meltdown
The Good Husband (Optional)
Doting Dad (Optional)
Parenting 101 (Optional)
Driller
Sidetracked
Gauntlet 1-2-3
Stingers
The Big Score (Obvious)
The Big Score - Subtle Version
The Third Way (Deathwish)
Something Sensible (Trevor)
The Time's Come (Michael)
20 of 58 missions "Strangers and freaks".
"Strangers and freaks" are side missions, issued by the side characters and do not affect the direct neither the game nor the fate of the main characters. For one hundred percent completion GTA 5 you need to do, not all but some 20 missions "Strangers and freaks":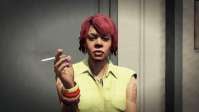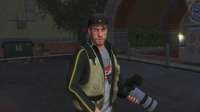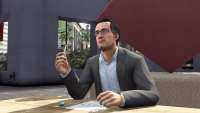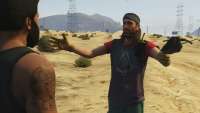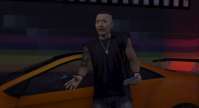 Tonya:
Pulling Favors Again

Still Pulling Favors

Pulling One Last Favor
Hao:Beverly:
Paparazzo

Paparazzo The Sex Tape

Paparazzo - The Partnership

Paparazzo - Reality Check
Dreyfuss:Barry:
Grass Roots - Franklin

Grass Roots - The Smoke-In
Mary-Ann:
Exercising Demons - Franklin
Omega:
Far Out

The Final Frontier
Dom:
Risk Assessment

Liquidity Risk

Targeted Risk

Uncalculated Risk
42 of 52 missions "Hobbies and pastimes".
Hobby and entertainment - outplot missions in which you will operate the character engaged in a certain type of physical activity in Grand Theft Auto V(various games, yoga classes, races, etc.). For the 100% completion of the game is required to complete certain 42 of 52 missions "Hobbies and pastimes":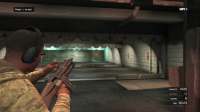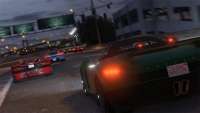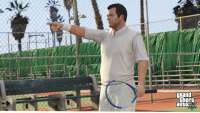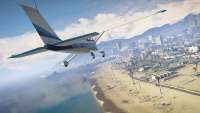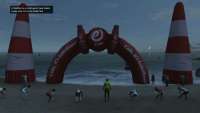 Shooting Range: Hand Guns
Shooting Range: Submachine Guns
Shooting Range: Assault Rifles
Shooting Range: Shotguns
Shooting Range: Light Machine Guns
Shooting Range: Heavy
Street Race: South Los Santos
Street Race: City Circuit
Street Race: Airport
Street Race: Freeway
Street Race: Vespucci Canals
Win at Tennis
Play 9 holes of Golf & finish even or below par
Win at Darts
Get a private dance at the Strip Club
Triathlon 1: Vespucci Canals
Triathlon 2: Alamo Sea)
Triathlon 3: Coyote Cross Country
Offroad Race 1: Canyon Cliffs
Offroad Race 2: Ridge Run
Offroad Race 3: Mineward Spiral
Offroad Race 4: Valley Trail
Offroad Race 5: Lakeside Splash
Offroad Race 6: Eco Friendly
Flight School: Training Take Off
Flight School: Runway Landing
Flight School: Inverted Flight
Flight School: Knife Flight
Flight School: Flat Hatting
Flight School: Touch Down
Flight School: Loop the loop
Flight School: Helicopter Course
Flight School: Helicopter Speed Run
Flight School: Skydiving
Flight School: Drop Zone
Flight School: Earn Your Wings
Sea Race: East Coast
Sea Race: North East Coast
Sea Race: Raton Canyon
Sea Race: Lost Santos
Parachuting: Complete all Base Jumps
Parachuting: Complete all Heli Jumps
Any 14 of 57 random events.
Random events - small mission occasionally appear alongside your current character. In these missions, you often have to make a choice - to help or not to townsfolk, but only in the first case will be taken to complete the mission. To complete the GTA 5 for 100 percent it's needed to complete
any
14 of 57 random events. Full list of random events:
ATM Robbery
City Bike Thief 1
Bike Thief City 2
Vinewood Bus Tours
Construction Accident
Escape Paparazzi
Gang Ambush
Four Leaf Clover
Mugging 1
Mugging 2
Mugging 3
Hair Salon Robbery
Shop Robbery 2
Abduction
Stolen Motorcycle
Simeon Yetarian
Abandoned Vehicle 1
Abandoned Vehicle 2
Cop Or Criminal (Grapeseed)
Cop Or Criminal (Grand Quartz)
Rednecks!
More Rednecks!
Border Patrol 3
Buried Alive
The Pink Cadillac
Car Theft Victim (LS Airport)
Chase Thieves City 1
Chase Thieves City 2
Chase Thieves Country 1
What's In Your Wallet
The Evidence Briefcase
Countryside Robbery
Saving Taliana
No Country For Old Men
Gone Golfin'
Drug Shootout
Designated Driver (Vespucci Beach)
Designated Driver (Sandy Shores)
Hitch Lift 1
Hitch Lift 2
Hitch Lift 3
The Runaway Bride
Very Bad Senior Citizens
Luring Girl Into Alley
Prison Boy
He Shot The Sheriff
Bachelor Party Gone Wrong
Security Van 1
Security Van 2
Security Van 3
Security Van 4
Security Van 5
Security Van 6
Security Van 7
Security Van 8
Security Van 9
Security Van 10
16 of 30 missions "Miscellaneous".
"Miscellaneous" is a variety of tasks, such as: search for and collect the items on the map, go with a friend somewhere, perform tricks and so on. For completion the GTA 5 for 100 percent, you have to complete 16 certain missions "Miscellaneous":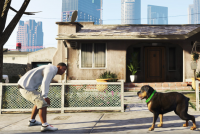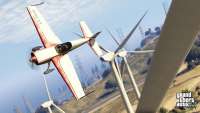 Purchase any 5 Properties
Purchase a Vehicle from a Website
Collect 50 Spaceship Parts
Collect 50 Letter Scraps
Walk and play fetch with Chop
Complete a Booty Call
Receive a Prostitute service
Hold Up a Store
Complete 25 x Under The Bridge
Complete 8 x Knife Flights
Complete 25 x Stunt Jumps
Visit the Cinema
Friend Activity: Visit a Bar
Friend Activity: Visit the Cinema
Friend Activity: Visit the Strip Club
Friend Activity: Play Darts
Reward
There is some reward for 100% comletion Grand Theft Auto:
Achievment/trophy "Criminal career".

UFO will spown in certain locations (read more here: GTA 5: UFOs and aliens).

Mission "The Last One" (about bigfoot) will be available for Franklin.

There will be red T-shirt with inscription "100%" in Franklin's wardrobe.
---