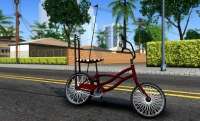 Grand Theft Auto 6 is a game that focuses a lot on cars and other vehicles. Such conclusion can be drawn from previous games in the series. Most likely, players will be able to choose from a wide variety of cars, boats and aircrafts. We should also not rule out the possibility of cycles and bicycles appearing in the game, thus increasing the choice even more.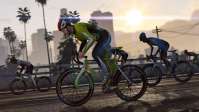 On this page, you'll be able to find and download mods for bicycles in GTA 6 Such mods can change the appearance of your vehicles as well as their characteristics. The developers will probably bring us more new types of bicycles to play with in the new game.
You'll be able to download all sorts of mods for GTA 6 for free once the game is released. Mods include new skins, graphics enhancements, models, maps and many more.
Stay tuned for more news about GTA 6.