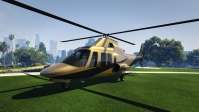 Grand Theft Auto 6 is definitely going to be a game that will once again amaze the fans around the world. Considering that the last game was extremely detailed and thought out, the new one will follow that tradition. Everything from characters and missions to vehicles and landscapes is going to be at the highest level. Naturally, GTA games focus a lot on cars and other vehicles.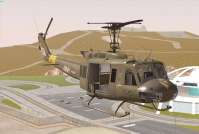 That you can learn by simply launching a game and finding all the things that you can do with your vehicles. Let's not forget that there are also aircrafts available for the player. Even though aircraft controls were pretty good in GTA 5, the new game will probably step it up even more. Rockstar does a great deal of work in order to make new helicopter models as realistic as possible.
You can install helicopter mods for GTA 6 to change their appearance and specifications as well as add new ones in the game. On this page, you'll be able to download mods for free. New mods will be posted here once the game is released. Stay tuned to not miss any news on GTA 6!