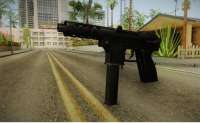 Grand Theft Auto 6 is not going to be a game solely about cars, despite the title. A big part of the gameplay will be related to criminal business and gunfights. But who doesn't bring a gun to a gunfight?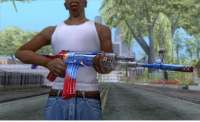 The GTA series has always been popular for the amount of weapons and ways to kill someone, in an effective way too. All weapons are highly detailed and some even allow for modifications such as scopes, suppressors and so on. Grand Theft Auto 6 will surely be a next-gen game, partly because of realistic shooting and ballistics. Players will be able to choose from a wide range of different weapons. Besides, you can always install mods to add even more guns and fun in the game as well as means to customize them.
All mods will be posted on our website once the game is released. Stay tuned for more information and news on GTA 6!