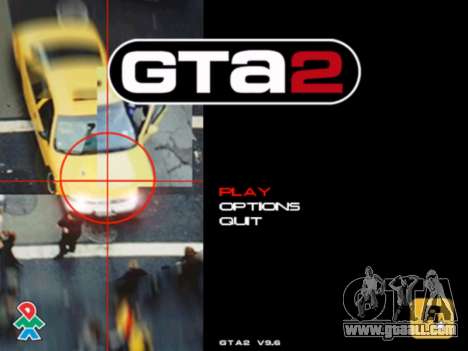 Grand Theft Auto 2 free download
GTA 2 can be downloaded free of charge due to the fact that Grand Theft Auto 2 entered into a series Rockstar Classics you can download it free of charge as from the official site of R*, and
GTAall.com
!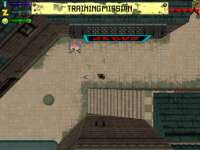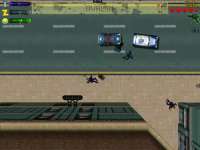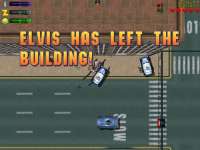 A little about the game GTA 2
GTA 2 was released in 1999, just two years after the legendary first part of Grand Theft Auto. Developers Rockstar Games and Rockstar North, then known as DMA Design, released in fact the same GTA with a top, but with improved graphics and a new exciting gameplay. In GTA2 you can take a job at any of the following groups: Yakuza, Zaibatsu, Russian Mob, Rednecks, Scientists, Looneys and Hare Krishnas. Earning respect from one of the groups you are sure to lose his respect from the other. Thus the balance of gameplay. Cope with all the tasks favorite gang and you will be able to dictate terms in the criminal world,
GTA 2
.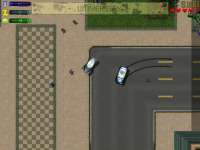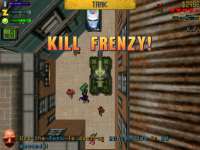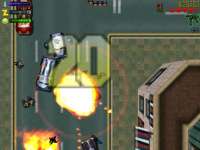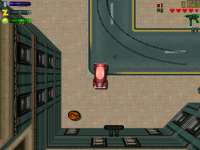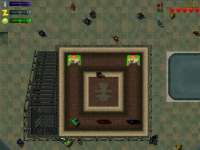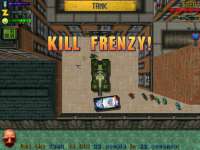 GTA 2 - Respect is everything.
But do not underestimate the cops in GTA 2, as they were smarter in contrast to the first part. Unsuccessful забуксовать on the tank they easily get you out of the iron colossus and arrested.
Install and run games GTA 2
All fans of the game and still can feel the inexpressible spirit classic GTA second version. Archive GTA2INSTALLER.zip, which you can download from the link below contains the installer of the game and a readme file. After installation, launch the game, just press the button GTA 2 in GTA2 Manager.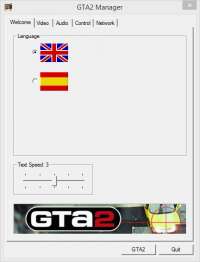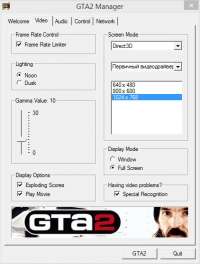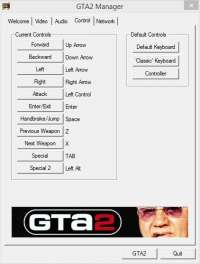 Please read this before downloading and installing the game GTA 2:
Archive size games 344 Mb.
To start you may need a fresh version DirectX.
After download Grand Theft Auto 2, unpack the archive and start GTA2.exe
Installation will begin. Follow the instructions on the screen, choose the directory in which you installed the game.
Grand Theft Auto 2 will install on your computer in the start menu shortcut is added to the address "Start > Programs > Rockstar Games > GTA2".
You have to run "gta2 manager" before you start the game for the first time.
In gta2 manager you can configure the management and select the interface language (default English).