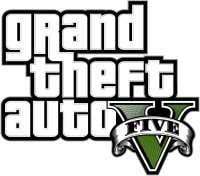 On this page you can find all the latest news about
GTA 5
and
GTA Online
.
Rockstar Games is actively communicating with the community and shares his plans on further development of their project, and we, in turn, are closely watching any new information. Despite the fact that it's been a long time since the release of GTA 5, Rockstar Games is not going to leave work on his, perhaps, the greatest creation.
The transition of GTA 5 on PC and next-generation consoles, and the information which the developers share with the community, gives every reason for confidence that the future prepares for GTA 5 is still a great many innovations, which Rockstar Games prefers only a vague hint. It's safe to say that the GTA 5 story is just beginning. Well, we have our finger on the pulse of the event, and will provide the latest information as soon as it appears.
If you want to keep up to date with the latest news, playthroughs and reviews about GTA 5 and GTA Online, stay tuned on our website.