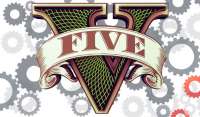 Scripts in the GTA series have always been very popular. Give a couple of interesting abilities to game character or drive a new car model in the game doesn't want except that lazy. Therefore, scripts have been, are and will always be popular.
You can be sure that the installation of ASI scripts doesn't affect the quality of the game. To do this, we offer you to use scripts or script mods, which you can find on our website in a large number. What will you get by installing scripts for GTA 5? First, new possibilities for your character and the plot moves. Secondly, the absence of bugs and failures during gameplay. And thirdly, on our site there is a huge selection of a variety of scripts, the installation of which will make you look at GTA 5 from a different angle.
Choose among the scripts for GTA 5 on our website the most favorite will not be easy. Here everything will depend on what you want to get in the end. For example, give your character new abilities or send him to rob all the surrounding shops. Or add to the gameplay something new. In the standard version of GTA 5 it isn't possible, but it is only necessary to install a script mod, and the gameplay will be much more diverse.
To find out more about the script you are interested in or - how it is also called - ASI Script, you just need to explore our catalog, follow the link with the script you like and read all the necessary information, which usually consists of information about the mod, screenshots of the game and recommendations for installing the script, in which, by the way, there is nothing complicated.