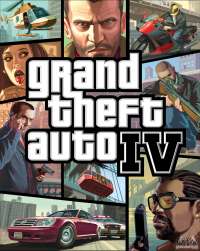 Grand Theft Auto or GTA has many titles with the
GTA 4
being the eleventh continuation. The GTA IV, developed by Rockstar North was published by Rockstar Games, and GTA 4 xbox 360 and PlayStation 3 were releases on 29th April, 2008. It was later released for Microsoft Windows platform on 2nd December, 2008. The development for Grand Theft Auto 4 started in 2004, immediately after the release of
GTA San Andreas
.
The protagonist of the plot of Grand Theft Auto iv, Niko Belic, is a war veteran and immigrant from Eastern Europe, who comes to Liberty City on his cousin Roman`s behest, looking forward to a better life and to run away from his troubled past. But once there he is harassed by mob bosses and loan sharks, and you will find his journey through GTA 4 Liberty City, navigated by a vehicle or by foot, to fulfil objectives. Throughout the single player mode the gta iv liberty city is played from a third person perspective.
The Grand Theft Auto 4 also has two additional
Episodes from Liberty City
(EFLC), namely
The Lost and Damned
and
The Ballad of Gay Tony
, which continues GTA 4`s storyline along with new characters and was released post the release of it as downloadable content (DLC). The EFLC disc can be played directly from the disc and was released with the DLC of The Ballad of Gay Tony on 29th October, 2009 for Xbox 360 platforms and for PlayStation 3 and Microsoft Windows it was released alongside DLC releases on 13th April 2010.
Cheat codes for GTA 4
can be activated by entering the codes as phone numbers on Niko's mobile phone and pressing the call button. The
cheat codes for EFLC
differ from those for GTA 4 but they too are dialled from the phone via player's keyboard and cheats are available for weapons, vehicles and health for both episodes.