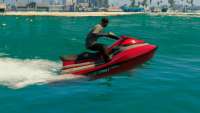 In the Grand Theft Auto 5 game water transport was surprisingly well-developed, and nobody was expecting this. There is a huge amount of water transport in the game, which is incredibly detailed and feels like real. The bathyscaphe, and boats, and even jetskis are wonderfully implemented in the game. According to real water bike drivers, this type of vehicle feels almost perfectly real in the game. The boats in the game gained special attention - the game features a variety of different models of boats and with the new DLC their number is increasing.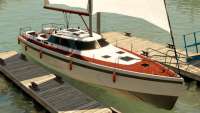 It is the mod on water transport and dedicated this section of our site. Namely, the mod on submersibles, boats and jet skis. Fashion change as in-game textures, and add new models of water transport in the game, sometimes creating a very fun boat, or Vice versa copies of real prototypes. If you are afraid of mods to upset the balance in the game, then don't be afraid, it only changes the appearance of water transport, but not its characteristics. So feel free to put any mod on the boat or any other water transport GTA 5.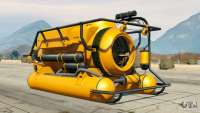 In this section you can download any water vehicle mod for GTA 5 absolutely for free. To get your favourite mod - use the links on the modification's page. We select only the best mods for our site, and GTA 5 modders constantly working and deliver fresh content, so stay tuned to the website to don't miss new boat mods for Grand Theft Auto 5.