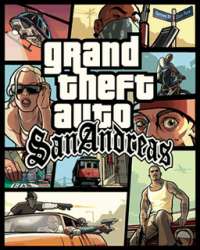 GTA San Andreas
is an amazing game which one developers Rockstar North released October 26, 2004 on PlayStation 2.
San Andreas
is a fifth game in the series of the games Grand Theft Auto. In eight months 7 June 2005 GTA San Andreas was released on PC. The gameplay captivates with its almost limitless possibilities since the first minute.
Fans of this game created thousands of modifications for it, most of them you can find on our site. Each
mod for GTA San Andreas
has an automatic installer, so you can put it into your game with just a single click.
Popular categories of file archive for GTA San Andreas:
Cars
Bikes
Bicycles
Helicopters
Planes
Boats
Trains
RC models
Trailers
Weapons
Mods
CLEO
Skins
Programs
Clothes