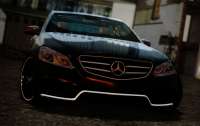 Grand Theft Auto series is all about expensive cars, crazy stunts and gang warfare. While original game has extremely wide range of vehicles for sure, some of them lack real impression to their exterior. Many players opt to replace GTA San Andreas cars with custom props that are based on popular modern vehicles. Our team aims to help players make the game more enjoyable experience.
We've collected range of powerful and stylish GTA SA real cars for you to choose from. Grab a
BMW
or
Ford
and go for a rough ride through Los Santos streets! Or maybe you want some super cars in the streets? Explore the modern vehicles with the mods we've gathered at our website.
How to find the car you want?
If you are searching for a particular model or type, use filters to navigate through the catalog. We've used a lot of options to set up groups in the catalog, thus you should be able to find the vehicle you need quickly. The most popular filters are listed bellow:
Brand and model
The original model to replace
Car body style (sedan, SUV etc.)
You can find some advanced search criteria such as mod author or vehicle color by pressing the
FILTERS
button.
Easy way to install new cars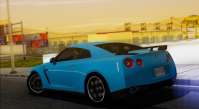 Installing the new GTA San Andreas cars shouldn't take you any longer than 1 minute. You won't have to decode game files or manually alter game textures - these operations would require some special skills and take some tie. You can perform required operations real quick with "car installer" tool - a special piece of software developed for bug-free mod handling.
It's easy to get new cars up&running - download GTA SA car mods you like most and let the car installer perform every required action. No manual work required!
You will find yourself enjoying the advantages of a brand new model in next to no time. Put an end to Ballas and Vagos reign of terror with style!
Have fun with the GTA new cars!