GTA Vice City is a cult and unique part of the series from Rockstar, released on PC in 2009 in Russia and continued to be produced for the other gaming platforms. Every self-respecting gamer at least once played in this game, but only few people know all the secrets and mysteries of the project.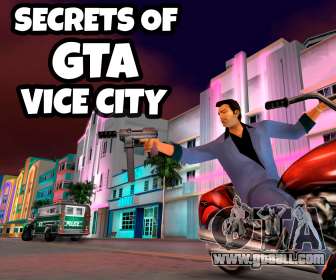 Grand Theft Auto: VC is full of references to the past parts of the series (Liberty City in
GTA 3
, posters with the main character), also it has mentions about the developer - Rockstar Games company (institution under the same name and the pool, resembling the shape of the logo), and games competitors (for developers it is a normal practice, it is not the first time. it touched Driver, The Getaway, True Crime: Streets of LA).
By the way, in Vice City there are items that don't need a
code
. And some of them will be available only when a thorough search will be conducted. For example, it is a secret transport FBI Washington: this car is not in the list of cheats, and to find it is not so easy. When the character sits in this car, the block of missions of Vigilante will start. It means performance of tasks for the police officer.
And here's another life hack for you right now: if you move the files "water.dat" and "WATERPRO.DAT" from the system folder of the game, the water level in the reservoirs will be much lower. To restore the original settings, simply return these files back. If you are not interested in the game on the standard settings anymore, you can safely send these files to the basket.
Unlike other parts, Vice City offers players an incentive. If you pass the game 100 percent, complete all the missions (including the taxi driver, police and ambulance driver), Tommy will get endless ammo, health and armor for 200 units, as well as a thing with a funny inscription!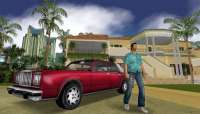 In this section there are the articles with hints about GTA Vice City, with which you can pass some difficult missions, as well as learn a lot more interesting. Some advices and descriptions of the moments of the game may be new for a certain number of players, and they also may remind experienced gamers how to behave in a given situation.
If you don't know how to listen to the radio in GTA Vice City, or how to pass the mission with a
helicopter
, as well as what is "cop lawlessness", then you definitely need to walk through this section of the site. Advices for improving the graphical characteristics and downloading some
modifications
in the future will help once again to fully enjoy one of the most successful versions of the game series Grand Theft Auto.