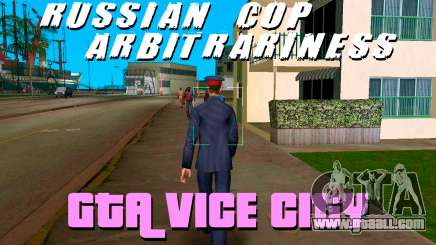 Grand Theft Auto Vice City is not only an iconic game, but flexible background for creators of modifications too. Police lawlessness GTA Vice City (some kind of exclusive for PC platform) appeared as a wish to transfigure the fictional Vice City under the Soviet realities. Is it noticeable that modification with similar name was also made for GTA San Andreas. Rockstar company doesn't have any attitude to the modification, because of this everybody could download modification for free from torrent. Let's have a look at some surprises, which Russian developers of modifications had made:
New automobiles. Nowadays on the roads of Vice City you can see police zhiguli, Lada 2109, "Vicrory" and other progress of Soviet auto manufacture.
Little bit modified map. Interface, some textures of buildings and streets has changed.
Some characters that are connected with Russian culture were charged on textures (policeman, granny and so on).
Musical radio stations replenished with "Russian radio" and "radio chanson".
Some new picturesque locations were added.
Unlimited stock of weapons had appeared.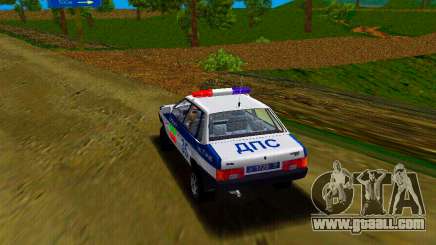 Police chaos is a cosmetical change of the original game. Here you will not see new plot missions or other additional tasks, because of this quantity of bugs reduced to minimum. Due to this modification each user will get an opportunity to create usual universe of GTA Vice City little bit hospitable and native for russian speaking gaming community.