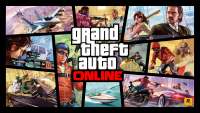 GTA 5 is a fifteenth game in the
Grand Theft Auto
series, developed by Rockstar Games. On November, 2 of 2011 the
trailer of GTA 5
was released, and on the 3d of November of the same year the announcement for the gaming community also had been released.
Developers, Rockstar Games, spend the whole 5 years to finish the game, which shown us the high magnitude of the project. The interesting is that the budget of the game (about $256 millions) is more than budget of the popular movie "Avatar".
17 of September 2013 the game were released on PlayStation 3 and Xbox 360. GTA 5 has beaten all the records of game industry, earning about $800 millions during the first day and about $1 billion during the first three days of sales.
The version of the GTA 5 for PlayStation 4 and XBOX One has been released on 18 November, 18 2014.
PC version of the game has been released on 14.04.2015!
System requirements of GTA 5 for PC
13 of January 2015 Rockstar Games has posted the system requirements for GTA 5 on their website.
Story and walkthrough of GTA 5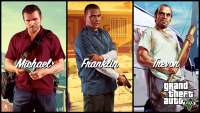 An interesting thing in GTA 5 is that there are three main characters. Player can switch between them whenever he wants or during the missions.
The storyline starts in 2004 in North Yankton (the state that exist only in GTA universe). A professional robber Michael, Trevor and Brad has organized the heist of another bank. The things go smoothly till the car crash accident happen during the escape. Only Trevor has manage to escape, others was shot by FBI agents. Since this moment the player begins to actively participate in characters lives and in their struggle for power and money.
The screenplay of the game has 62 main missions, but passing through them is not enough for wholly completing the game. There is also an additional missions, which including both simple tasks, and full-scale jobs. Depending on the players actions the game can be ended in three different endings.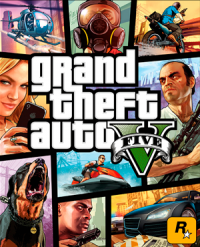 The player may pass all the missions in single player (and of course there are
GTA 5 cheat codes for XBOX
,
for PlayStation
) or play with friends in GTA Online.
GTA 5 Online
appeared a bit later than GTA 5 itself. The game scenes also take place on Los Santos and surrounding areas. The main goal here is getting the money and reputation points. The higher is the status of the character, the more opportunities will open before him.