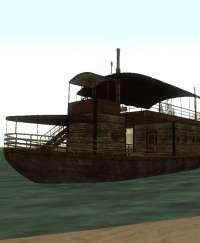 In this section of the site you can free download without registration
modifications of boats for GTA San Andreas.
There are mods of boats, motor boats, sailboats, ships, air-cushion vehicles, warships, etc. All boat mods have an
automatic installer
that allows you to quickly put the selected modification to the game. Convenient filter helps to find needed mod on the site.
Installation of boat mod for GTA San Andreas.
To install a
boat mod for GTA San Andreas,
download the archive of the mod and run the automatic installer . Navigate to the folder that contains GTA San Andreas and choose the ingame boat model that you want to replace, and then start the automatic installation . That's it, you can enjoy your new boat.