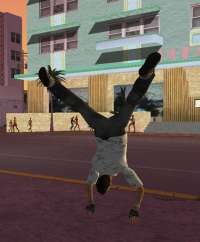 In this section of the site you can free download
mods for GTA Vice City
with automatic installation, which does not fit into any other category. There are variety mods changing the world (in particular ENBSeries) and adding some game features (e.g. parkour mod). If you do not find what you were looking for in this section, please look at the section
CLEO scripts
. Mods have an automatic installer, so that they can be easily and quickly placed in the game.
Installation of mod for GTA Vice City.
To install a
mod for GTA Vice City,
download the archive of the mod and run the automatic installer. Navigate to the folder that contains GTA Vice City and then start the automatic installation. That's it, you can enjoy your modification.