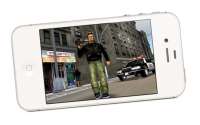 All known cult game
GTA 3
is now available in Google Play for Andoid, and iTunes for users of iOS devices.
We all remember how excited we were 3 part of the game. No one could in those days to imagine that it will be possible to install GTA 3 on the phone. Charismatic hero, a whole city for permissiveness and unimaginable fight is so fond of us, and was still a novelty. Unimaginable violence, freedom of action - now all this can be felt again by downloading GTA on Android phone.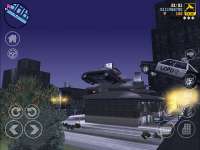 Hero from GTA 3 returned in an updated form, and probably all will be happy again to see it on the screen of your device. Popular game, which gave rise to the last generation of games will still be a long time to delight you with its dynamics and graphics. The old spirit of the game left, and now with GTA Android, you can delve into the past and ponostalgirovat.
Porting games certainly succeeded. The only drawback is that the control is not as convenient as on a computer or game console. But the game GTA for iOS, of course, deserves respect and will appeal to anyone who has played it before.