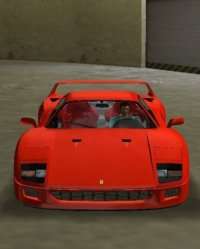 In this section of the website you can download for free
mods of cars for GTA Vice City
with automatic installation. Convenient filter allows you to sort machines
by brands,
models and types, which makes search simple and fast. The site has a large number of modifications of cars for GTA Vice City: there are Russian cars (
VAZ
,
GAZ
) as well as foreign cars (
BMW
,
Audi
,
Ford
). Automatic Installer allows you to place mods in the game with just a few clicks.
Installation of car mod for GTA Vice City.
To install a
car mod for GTA Vice City,
download the archive of the mod and run the automatic installer . Navigate to the folder that contains GTA Vice City and choose the ingame car model that you want to replace, and then start the automatic installation . That's it, you can enjoy your new car.