It's not a secret for anyone that every part of the series Grand Theft Auto contains interesting Easter eggs. GTA IV is not an exception: the developers of Rockstar Games left messages and references to various events throughout the
map
. One of the most common references is about a sexual nature. In GTA four often appears the number 69 (variations of performance appear as much as 5 times during the passage), the Golf course in indecent form, the logos of the belts in the form of a fifth point, interesting items in the garbage bins scattered throughout the city, and neon sign-parody in the bowling.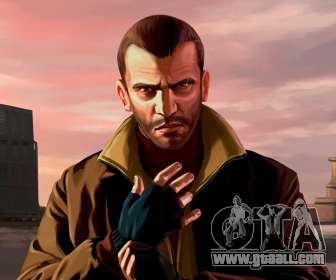 Messages from the previous parts of the series are in a decent amount too. GTA IV is the ninth game of the series, which means that the reference is just an incredible amount. For example, drawings from
GTA III
and
San Andreas
, meeting throughout the city, reminders of the musical rock band Love Fist, which is presents in every part, also the player will meet cards related to
Vice City
in absolutely any drinking institution, the buildings from the previous parts (lighthouse and windmill). When you receive the Bohan's apartment, explore the floor, look at the music albums: when approaching there will be a person Og Loc, a character from SA; when you receive the home of Playboy X, look for a wardrobe, and there you'll find the clothing of the GTA 3 character, and on the TV program "I'm Rich" periodically flaunts protagonist Carl Johnson.
The funniest reference is the Statue of Happiness. It is a parody of the famous Statue of Liberty. In fact, few people attached importance to the monument, believing that it looks like the original. On closer inspection, it is clear that this is a clear image of Hillary Clinton's face. And in the hand of the statue is not a torch, and a cup of coffee!
This section contains the articles that give some hints and advices about the passage and configuration of the game GTA 4. Some of them can really help with the passage of missions, and some are more entertaining.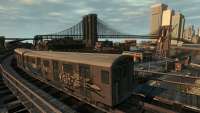 In any case, the information in this section is useful for both novice gamers and experienced players. For the first as a guide to some actions, for the second – in order to remember certain nuances in the gameplay.
How to listen to music in GTA 4? How to skip or pass some missions? How to meet a girl, how to play for the police – this is not only you can find here. We hope this material will help you to fully experience all the positive emotions during the game GTA 4.