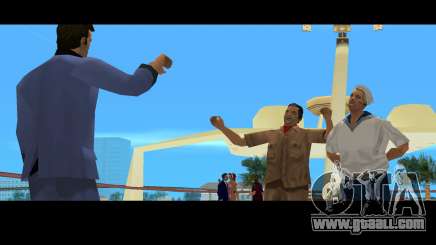 Grand Theft Auto Vice City is a game with free open world, where most part of features are hidden from eyes of inattentive players. Basis of gaming process is completing quests. If you wish to complete the game on 100%, you will need to complete all additional tasks and find all the secrets that are hidden in the Vice City. We offer to divide missions in the GTA Vice City on several thematic categories:
Story missions – marked on the map with special marker.
Call of duty (fireman, policeman, physician) – doesn't have any mark, but activates, when you are sitting in a special transport and press required button.
Different races. To take part in a race you will need to pass to special location or part of the map. In this part races on the toy car are taking into account.
Car stealing. There is a list of required automobiles on the wall. Your aim is to find them and deliver to a place of destination.
"Rage" – special missions, in which you will be needed to kill definite groups of people in a sophisticated way (to begin the quest you will need to find a pill with imagine of skull).
Find different secrets that are thrown through all the city.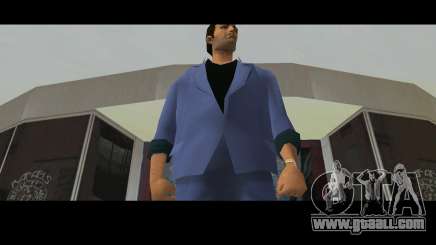 Tests in dash.
A lot of additional quests are not marked on the map. To find them you will need explore the city carefully or ask for help on the forum. You can skip some missions. For example, if you want to work as an ice cream supplier, you will need to buy a factory, which is producing it. Gamers, that doesn't use cheat codes, might not have enough money to buy real estate.