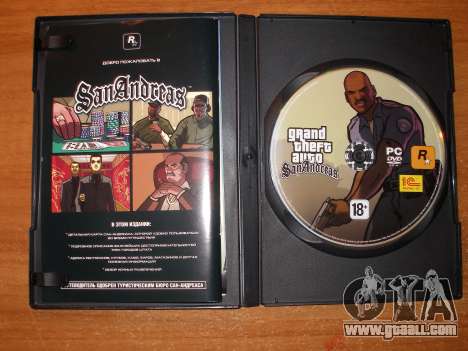 GTA San Andreas localization in Russian for 4 years
Grand Theft Auto: San Andreas was published in 2004. However, the output of the game for most players, Russia and the CIS has traditionally been marred by a lack of support for the great and mighty Russian language. For the gaming world this practice is quite common, so offended directly on the Rockstar Games would be foolish. But, whatever it was, for many, it was not a good reason to tighten their language skills, and the series of missions without knowledge of basic English was simply impossible and could take several hours. Yes, and storyline in the game is one of the main advantages of a series of games, which are fully enjoy you can do that on the native language.
«Better late than never» decided talented and enterprising guys from 1C SoftClub, and only 6 years later with the release of the game February 12, 2010 there was a localized version of the game. Unfortunately, as is the case with the other games in the series, translating text only scratched the game, and all the dialogue in the game were dubbed Russian-language subtitles, about the full quality dubbing can only dream. For the sake of fairness, it is worth noting that the translation is very good. In addition, for fans of connoisseurs in the box with the game put a small funny
guide for GTA San Andreas
, fully translated into Russian, and a huge double sided poster
card GTA San Andreas
.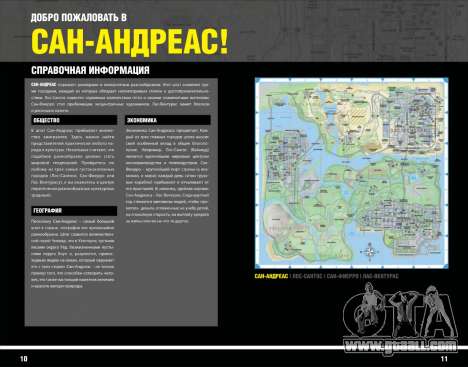 Despite the fact that the translation of the game heavily delayed, the entire first circulation
GTA San Andreas
from 1C was fully redeemed for a relatively short time, and after a year of the game came in the line of «Golden games» 1C and started to be published in a new «box»: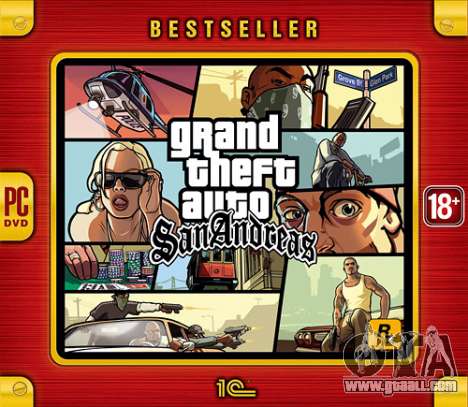 And today, after 4 years from the output, you can enjoy a localized version of the game not only on your PC or PS3, but also on any
iOS
or
Android
email. Is not that a great reason to go through the game again on the way to work or school?
Then sit down on the bike and drove them!