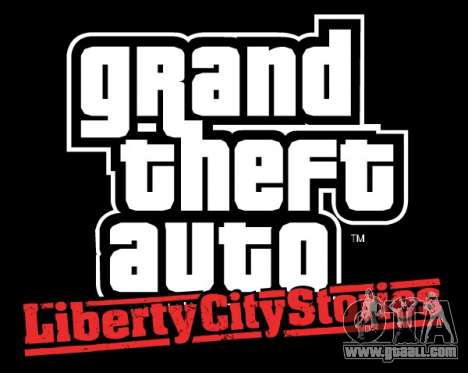 the Beginning of April was marked by Grand Theft Auto: Liberty City Stories for PS2 (GTA LCS). A year later, the game does not lose its relevance among the true fans of the genre and professional players.
Official releases and developers
Development of a new modification of 3D-shooter was actively practicing software engineers Rockstar (Leeds, North). Publication-ready software product was addressed by the representatives of Rockstar Games (USA) and Eastern (Russia). Two major powers have made efforts for the publication of one of the most popular games, going down in history.
To purchase a new GTA LCS on the PS3 for the first time were able to U.S. residents 2 April 2013. The inhabitants of Europe and Russia have been given the opportunity the next day - on April 3. Interest is the fact that a small difference in release dates for different modifications of GTA on different continents is very rare. The preliminary arrangement employees RockStar with representatives of different trade networks around the world have done their job.
General description GTA Liberty City
Events of 1998 is set in liberty city, which was also the area of criminal actions in GTA 3, 4, and some modifications of these versions of the game. In the game world traditionally preserved the opportunities inherent 3D-shooter and arcade race games. The main character still gets the job of leaders of the underworld.
For completion of the mission can be useful considerable Arsenal of 10 weapons - pistols, shotguns, rifles and other deadly weapons. Traditionally, you can use the fist, knuckles or a knife. Adult not able to take food, to swim and to fundamentally change their appearance.
Graphic updates in GTA LCS
Compared with the original modification GTA 3 were significantly improved graphical effects and greater distance draw the surrounding countryside. On buildings and cars reflection of people and cities have become more realistic.
Developers GTA LCS refrain from using the traditional game engine «RenderWare. There was developed a new software algorithm, which was aimed at achieving the main goal - maximum use of the technical capabilities of the PS3.
Update script in Liberty City Stories
In addition to adding new cars (Phobos VT, V8 Ghost and others), were added to the mission. One needed to collect the corpses out of garbage cans and take them to the dump, another to provoke mass unrest with the help of the fire brigade, and the third just to sell a car or motorcycle. Just been added 8 new missions, not included in previous versions of the game.