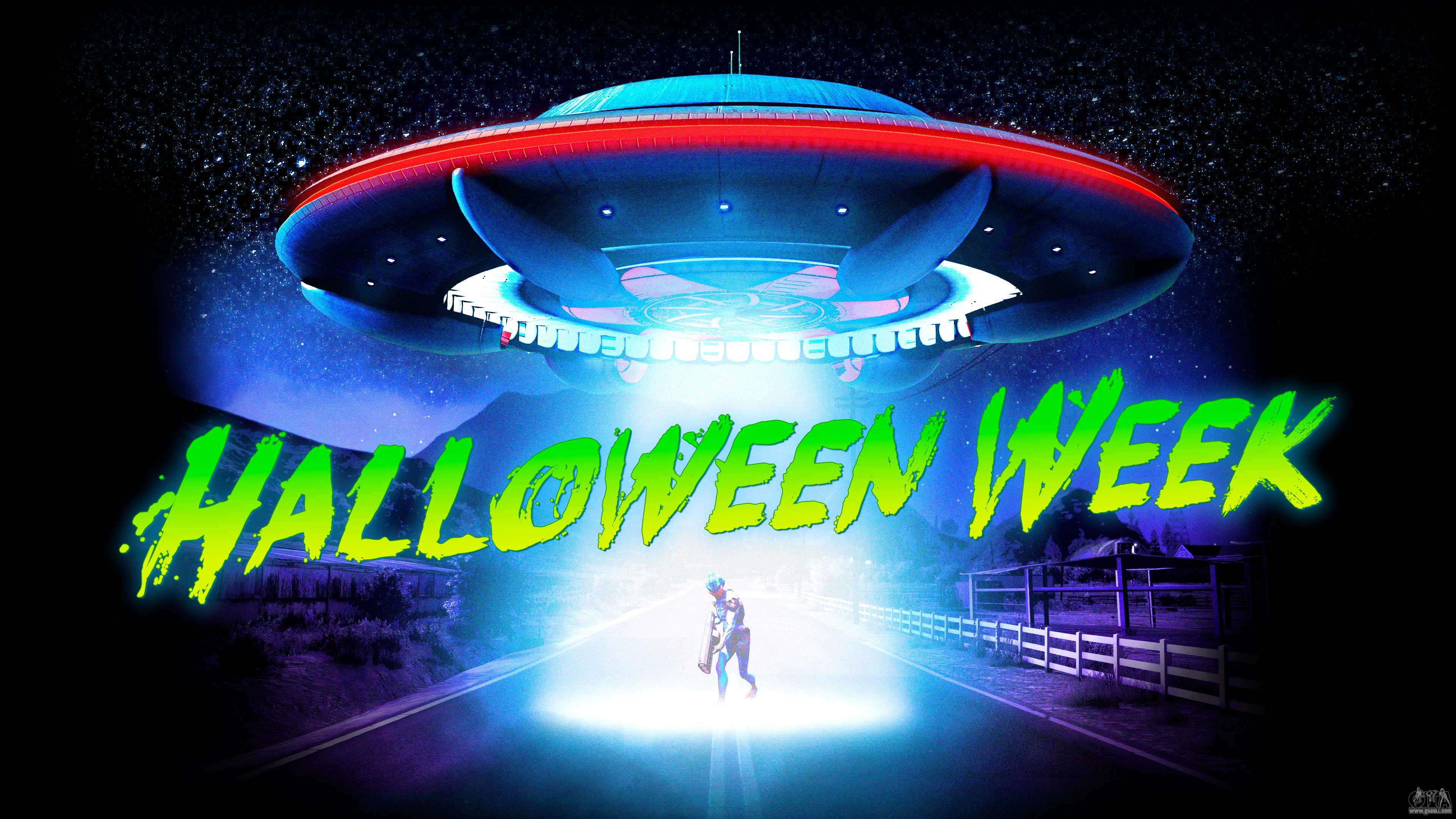 As Halloween season hits fever pitch this week, things are out-of-this-world unusual in GTA Online. Alongside all the Halloween-themed vehicles, masks and more returning, both detailed below and found throughout the streets and alleys of Los Santos, there are still reports of hikers ingesting peyote plants and undergoing transformational spirit quests in the heights of the Tataviam Mountains.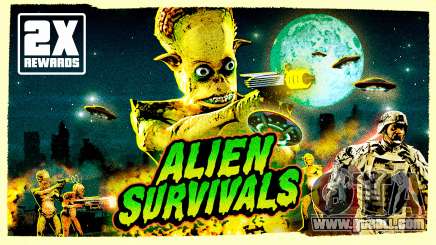 Double Rewards on Alien Survivals + Business Battle Bonuses
Wrap your creepy humanoid feelers around a futuristic laser weapon and batten down against the armed earthlings for as long as possible – Alien Survivals are paying out double to all players this week.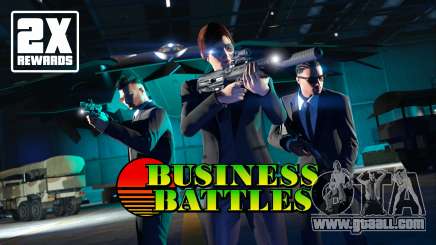 Meanwhile, there are whispers that a downed unidentified flying object has been hauled off to Fort Zancudo for testing. Most of the information is redacted, but the basics are simple: work together in this new Business Battle to take out the Merryweather agents and then haul whatever extraterrestrial gear you can grab to Omega's shack, ASAP.
This and all other Business Battles are paying out double this week, so it'll be worth your while. Plus, just to sweeten the pot: win any Event Business Battle this week and you'll get the Cultstoppers Tee as an added bonus.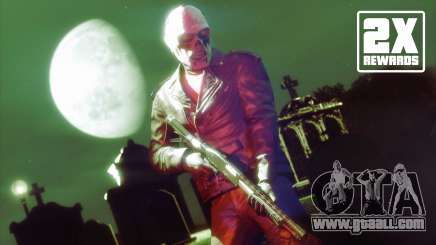 Double Rewards in Gruesome Adversary Modes
In keeping with the Halloween spirit, players can take home double rewards when it comes to all of the bloodiest, most gruesome Adversary Modes, including the Halloween Bunker Series, Slasher, Slashers, Lost vs. Damned, Condemned, Come Out to Play and Beast vs. Slasher.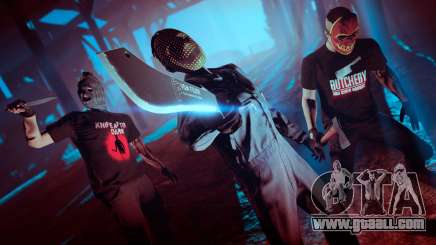 Free Terrifying Tees and More
Play GTA Online anytime this week to receive the Butchery and Other Hobbies Tee, the Knife After Dark Tee, and the Orange Dot Tech Mask – all free of charge. There's no better way to tell someone you don't know that you harbor antisocial tendencies than by rocking murder merch.
On the Podium This Week: The Albany Fränken Stange
Swing by the lobby of The Diamond Casino & Resort to give the Lucky Wheel its daily spin and walk away with GTA$, clothing, mystery prizes and so much more. This week's top prize is the Albany Fränken Stange decked out in the Blazing Death livery, a morbid ride that could scare any road safety instructor into an early grave.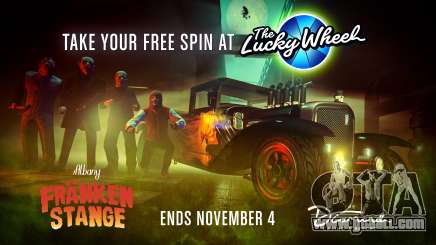 Save money where it counts this week by taking advantage of seasonal discounts on grim vehicles like the Romero Hearse, Albany Lurcher and LCC Sanctus, plus 40% off Facilities and half off Nightmare Upgrades on several Arena War vehicles. Read below for the complete list.
50% Off - MTL Nightmare Cerberus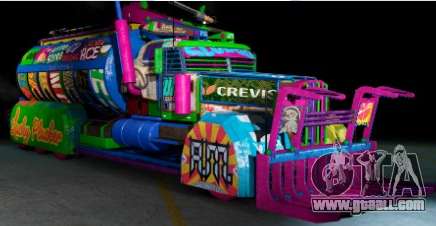 50% Off - Declasse Nightmare Brutus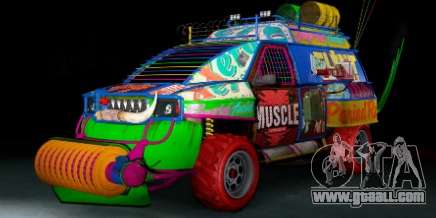 50% Off - HVY Nightmare Scarab
50% Off - Vapid Nightmare Imperator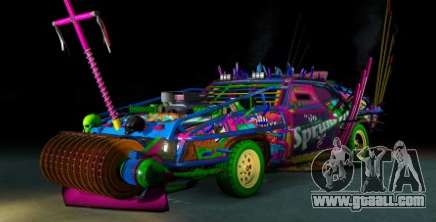 Facilities – 40% off
Paleto Bay
Mount Gordo
Sandy Shores
Zancudo River
Grand Senora Desert
Lago Zancudo
Route 68
RON Alternates Wind Farm
Land Act Reservoir
Facility Modifications/Add-Ons – 25% off
Style
Graphics
Orbital Cannon
Security Room
Lounge
Sleeping Quarters
Vehicles – 30% off
Albany Lurcher
Chariot Romero Hearse
LCC Sanctus
Arena Nightmare Upgrades – 50% off
MTL Nightmare Cerberus
Declasse Nightmare Brutus
HVY Nightmare Scarab
Vapid Nightmare Imperator
Annis Nightmare ZR380