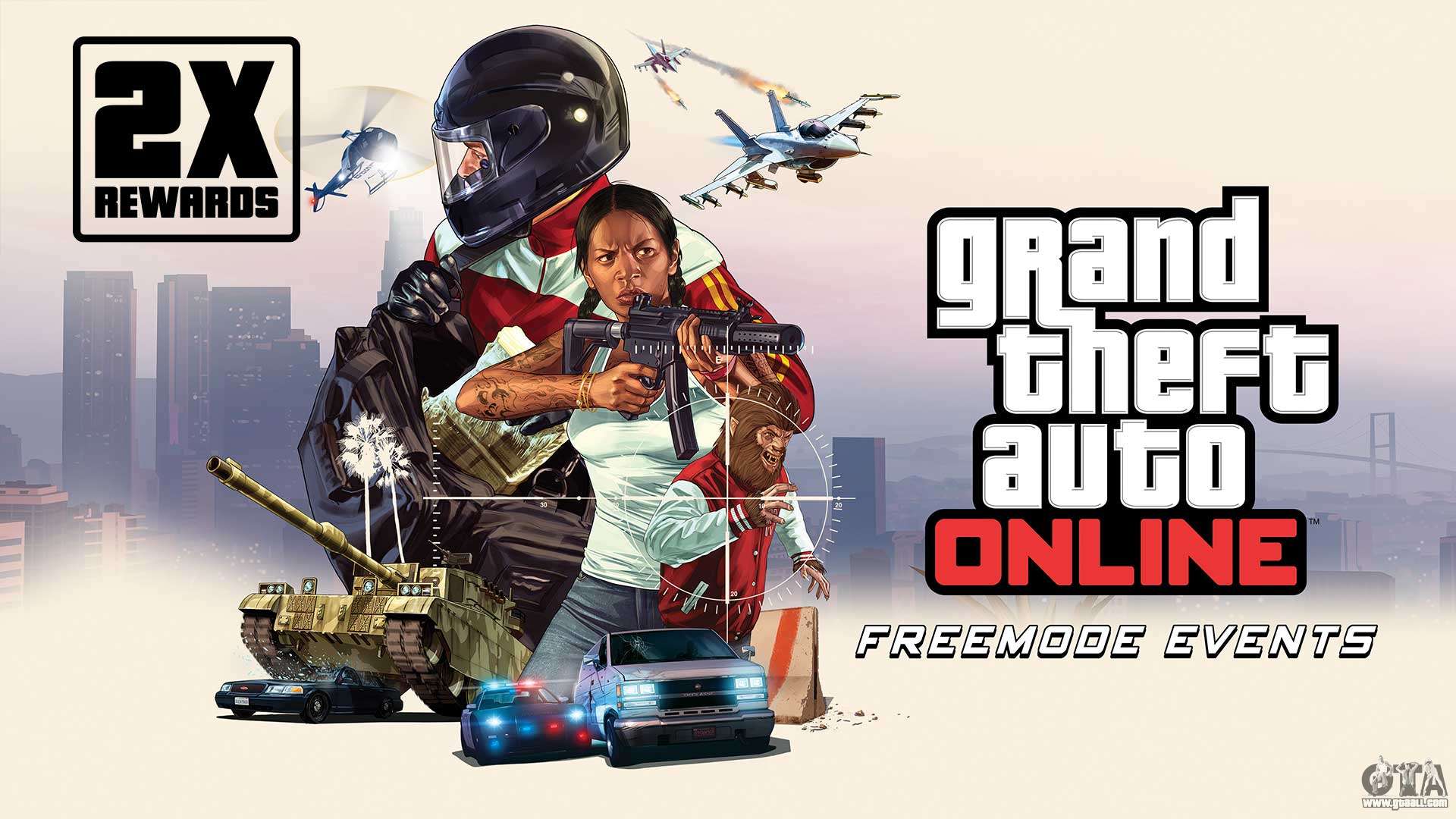 Call a buddy up, slide behind the controls of a weaponized Caracara or one of six other artillery-infused vehicles, and attempt to outmaneuver and outscore your competition in Target Assault Races, the ultimate marriage of horsepower and firepower. To make it extra gratifying, all Target Assault Races are dishing out Triple Rewards between November 5th and 11th.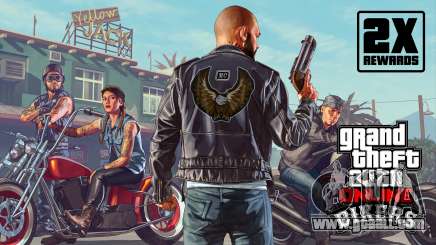 Double Rewards in Freemode Events
Keep your eyes peeled for challenges firing off both at regular and at random, especially since all Freemode Events are paying out 2X GTA$ & RP.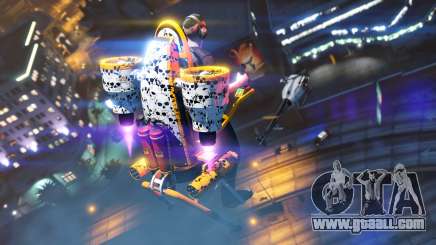 Double Payouts in Biker Sell Missions
Bikers with active trading operations can earn a pretty penny offloading contraband this week with all Biker Sell Missions paying out Double. If you need help getting your scuffed boots in the door, all MC Clubhouses and Biker Businesses are all 40% off until November 11th.
Free Thruster Skulls Livery
Spiff up your Thruster by playing GTA Online any time this week to receive the Skulls livery, free of charge.
On the Podium This Week: The Vapid Caracara 4x4
Once you cash out your slots winnings, make sure to stop by the lobby of The Diamond Casino & Resort to give the Lucky Wheel its daily spin to walk away with GTA$, RP, clothing, mystery prizes and more. This week on the podium is the hyper-alpha Vapid Caracara 4x4 wrapped in the Atomic Sponsor livery, which automatically grants legal exemption from observing stop signs.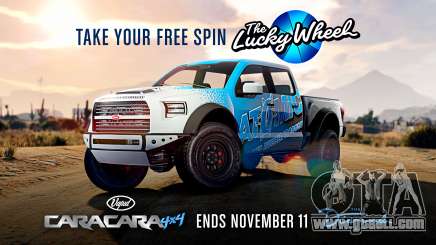 Ammu-Nation is looking to offload all surplus stock this week, giving away all pistols for free through November 11th. There are also a range of discounts available on vehicles, including rugged buggies, the aforementioned Thruster and the Vapid FMJ super car. The full list of vehicle discounts follows below.
40% Off - Vapid Desert Raid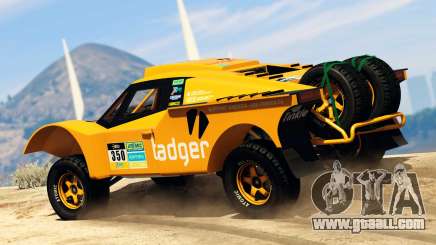 40% Off - Vapid FMJ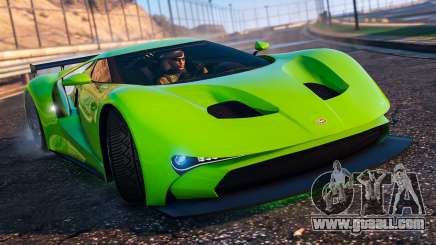 30% Off - Maxwell Vagrant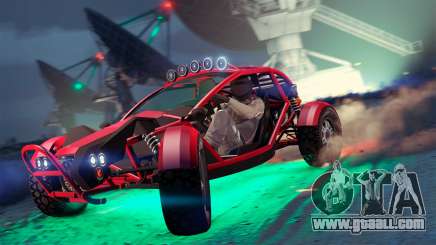 30% Off - HVY Barrage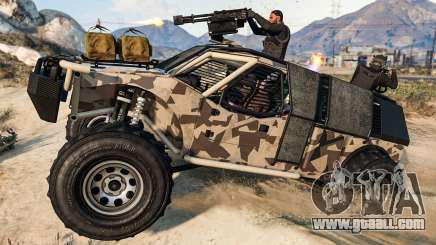 Additional Vehicles
Vapid Trophy Truck – 40% off
BF Ramp Buggy – 40% off
Mammoth Thruster – 30% off