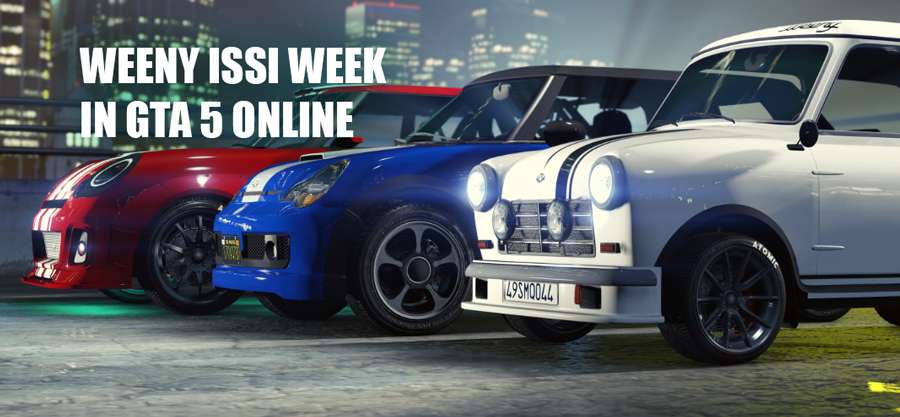 If you are one of those who appreciates small cars, then your time has finally come! The developers announced a week dedicated to the famous compact imponte Phoenix in all its many variations. It has long been loved by many players and some even have all the models ranging from old classics to modern sports which will amaze you with its maneuverability.
So, what's the real surprises are waiting for you in connection with that news? First you will have the opportunity actually these cars to buy. Such famous models as the Weeny Issi, Issi Weeny Weeny Issi Classic and Sport, on sale now with 50% discount! Do not wait more, go and buy! Cheaper just to give you the car for free, but more on that later.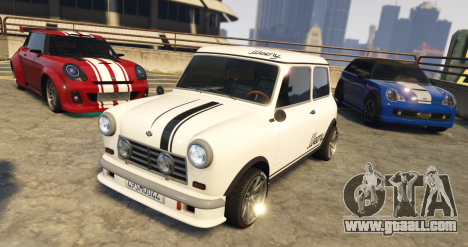 Now, let's talk about a great opportunity to earn if you suddenly do not have enough money to buy a car, for example. Race in Issi Classic and for winning them you get a reward, which is 3 times higher than normal. Good, right?
And as a nice bonus from the developers all came to the game this week absolutely free, without any cost receive a branded t-shirt with the logo of the manufacturer Weeny. Is this not a great way to show everyone that you are a connoisseur of classics and winner of the great taste?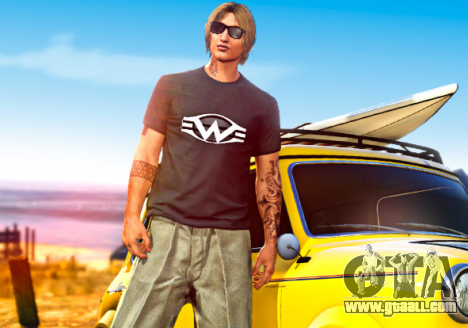 Other tasks for which you can earn double rewards
As we know, often in the week in the game apart from the main action takes place and additional, not always related to the main theme. So this time - the opportunity to earn will not only have fans Weeny, but all the other players.
In the first place this week is a great chance to remember the lowriders and pass the job over again or for the first time if you have not yet passed. Job Lamar will bring you twice the money and RP points, so now it is very profitable.
Oh and some gloomy jobs are also good will fill your pocket. Remember Martin Madrazo? Yes, this is exactly the strange type that is not averse to pay to one of his friends did not get tonight home. So - watch out for their phone, because this week he pays in cash and a double.
Free car on wheel of fortune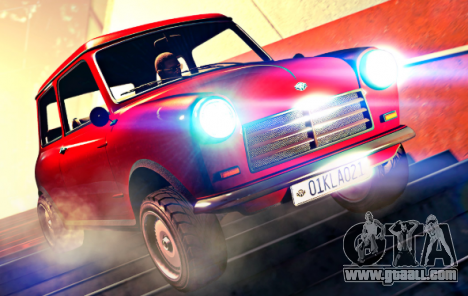 Yes, the car is really free, but you still try to get it! Unfortunately, a free do just one per day, but you're lucky, isn't it? So don't forget about this opportunity and check back often in the game to use it. And waiting for you on the podium unsurpassed Weeny Issi Classic, one of the symbols of this week!
Discounts on cars
Well, where do without discounts. In addition to the previously mentioned 50% on a compact Weeny Issi various modifications this week are also available and a large number of more modest discounts on other transport.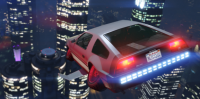 Four exciting and interesting in their own car now sold with a discount of 40%. First is the flying car from the future Imponte Deluxo. Then there are two powerful sports car Truffade Nero and Vasser Neo with something even similar names. And besides - a real retro racing car Declasse Mamba.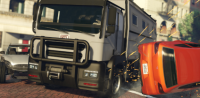 And with a slightly more modest 30% discount sold real racing car Progen PR4 and heavy truck HVY Brickade. They are quite good, so time to buy a very good - save a lot of money.