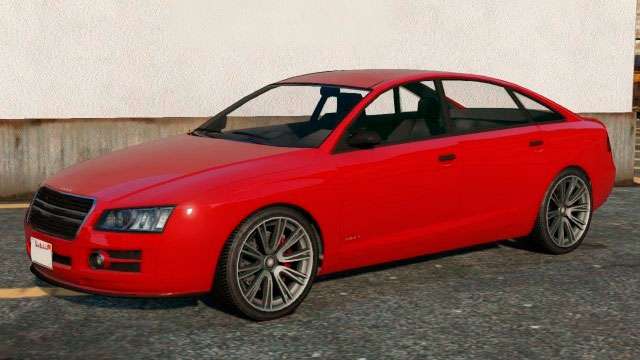 Tailgater is a four-passenger executive sedan, engineered by a fictional in-game automobile German company Obey (it parodies Audi, though).
Obey Tailgater was firstly introduced in the fifth part of Grand Thef Atuo together with it's manufacturer company. Automobile is equipped by straight-six engine and rear-wheel drive and it weights 1400 kilograms, which is lighter than most of other sedans with the exception for Assea. Probably such a weight plays on the side of Tailgater, because it's maximal speed is somewhat higher than sedans' average.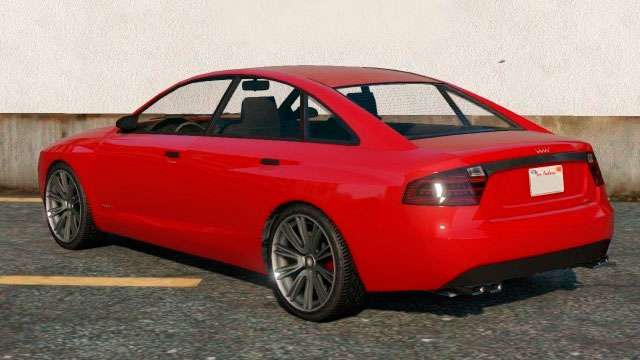 It has good brakes for a sedan and accelerates really well, however it is difficult to say that it stands out noticeably from other cars. It has a very good handling, it perfectly handles at medium speeds, however, just like any other car, when achieving high speed it is often happens to start making wide rolls an to fishtail. Obey Tailgater is very thick, you can't say that it's durability is exception though, it can handle a few crashes at high speed and remain functioning, and it is no easy task to break his wheels, but the light weight here plays against it, as it is very easy to throw it off the course. You can buy Obey Tailgater for $55000 on the in-game dealer website.
It it's visuals sedan Tailgater copies C6 Audi A6, D4 Audi A8, B7 Audi A4, Mitsubishi Lancer Evolution X and also FG Ford Falcon, however from the latter two he takes only a few small elements.
GTA 5 Obey Tailgater
| | |
| --- | --- |
| Speed | 145 km/h |
| Mass | 1400 kg |
| Capacity | 4 passangers |
| Engine | gasoline |
| Drive | rear |
| Brake force distribution | 42.5/57.5 |
| Damage in the collision | 70% |
| Damage during the deformation of the body | 70% |
| Damaging small arms | 100% |
| Damaging the engine | 150% |
| The purchase price in GTA Online | $55000 |
| The price of legal sale | $33000 |
| The illegal sale price | $5500 |