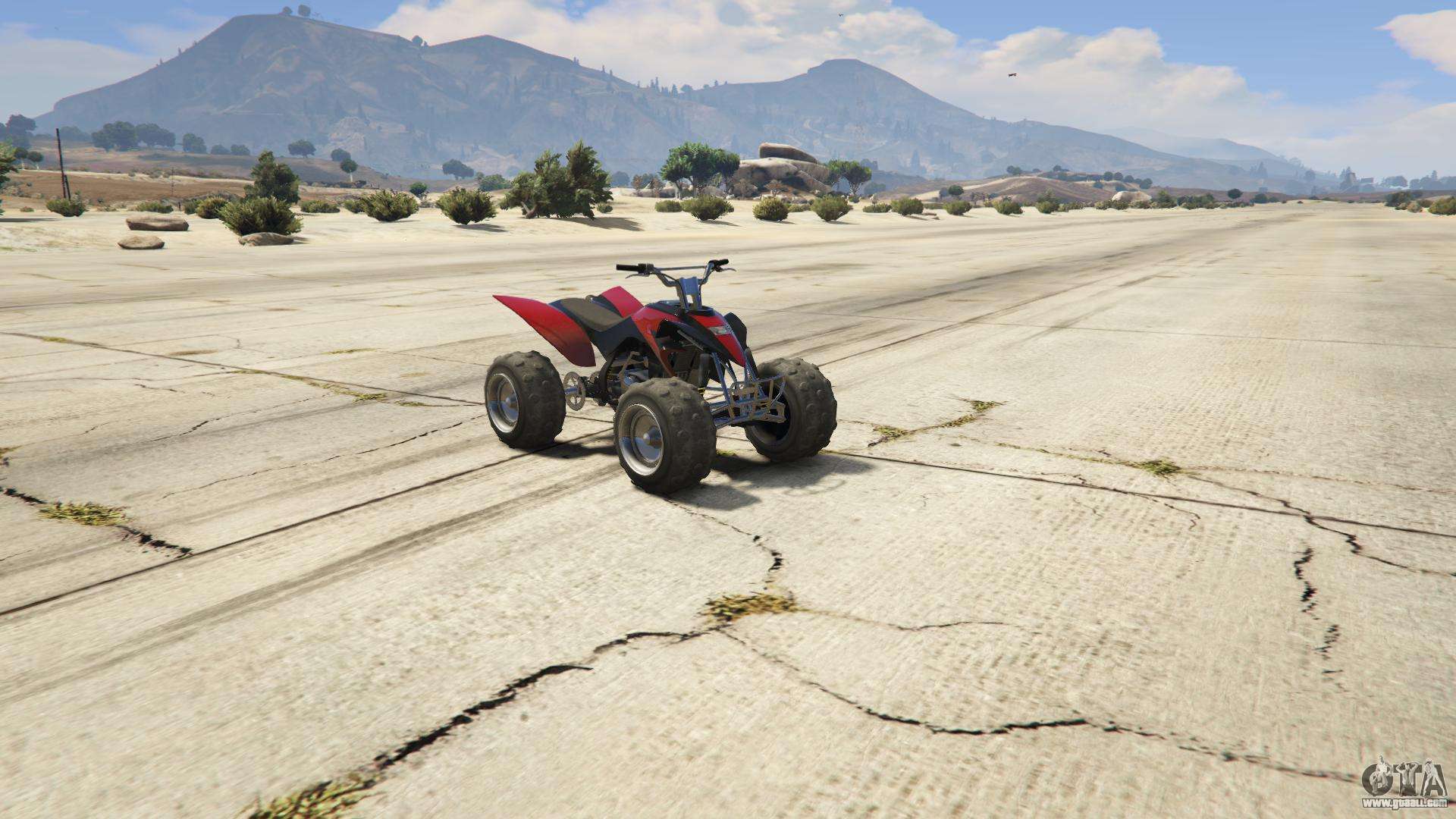 Nagasaki Blazer is a sports ATV that are available in GTA 5 and GTA Online.
Blazer has excellent suspension, powerful shock absorbers on front and rear wheels, with independent suspension for each rear wheel. The engine torque is transmitted to the wheels through a chain drive. The engine, incidentally, is quite powerful, for this class of vehicles. He is able to overclock the Quad to 190 km/h. Thanks to the sophisticated suspension structure, large torque and good distribution of mass, Blazer feels on the roads like a fish in water. Low weight and all-wheel drive Blazer give remarkable manageability. If you decide to get away from the police, hiding in the forest or among the foothills, a better vehicle than the Blazer for you. Cars or motorcycles will not be simply no chance to keep up with nimble ATV, although the lack of any protection and makes the driver extremely vulnerable to gunfire and clashes.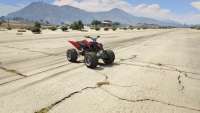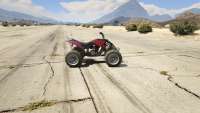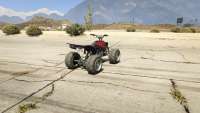 The real prototype Nagasaki Blazer became Yamaha YFZ450 2012. You can find this ATV can around blaine County, especially near sandy shores. The price of the ATV when buying via the Internet is $8000.
Features Nagasaki Blazer GTA 5.


| | |
| --- | --- |
| Speed | 193 km/h (120 mph) |
| Weight | 600 kg |
| Capacity | 2 people |
| Engine | petrol |
| Drivetrain | AWD |
| Brake force distribution | 65/35 |
| Damage in the collision | 50% |
| Damage during the deformation of the body | 80% |
| Damaging small arms | 100% |
| Damaging the engine | 150% |
| The purchase price in GTA Online | $8000 |
| The price of legal sale | $4800 |
| The illegal sale price | - |