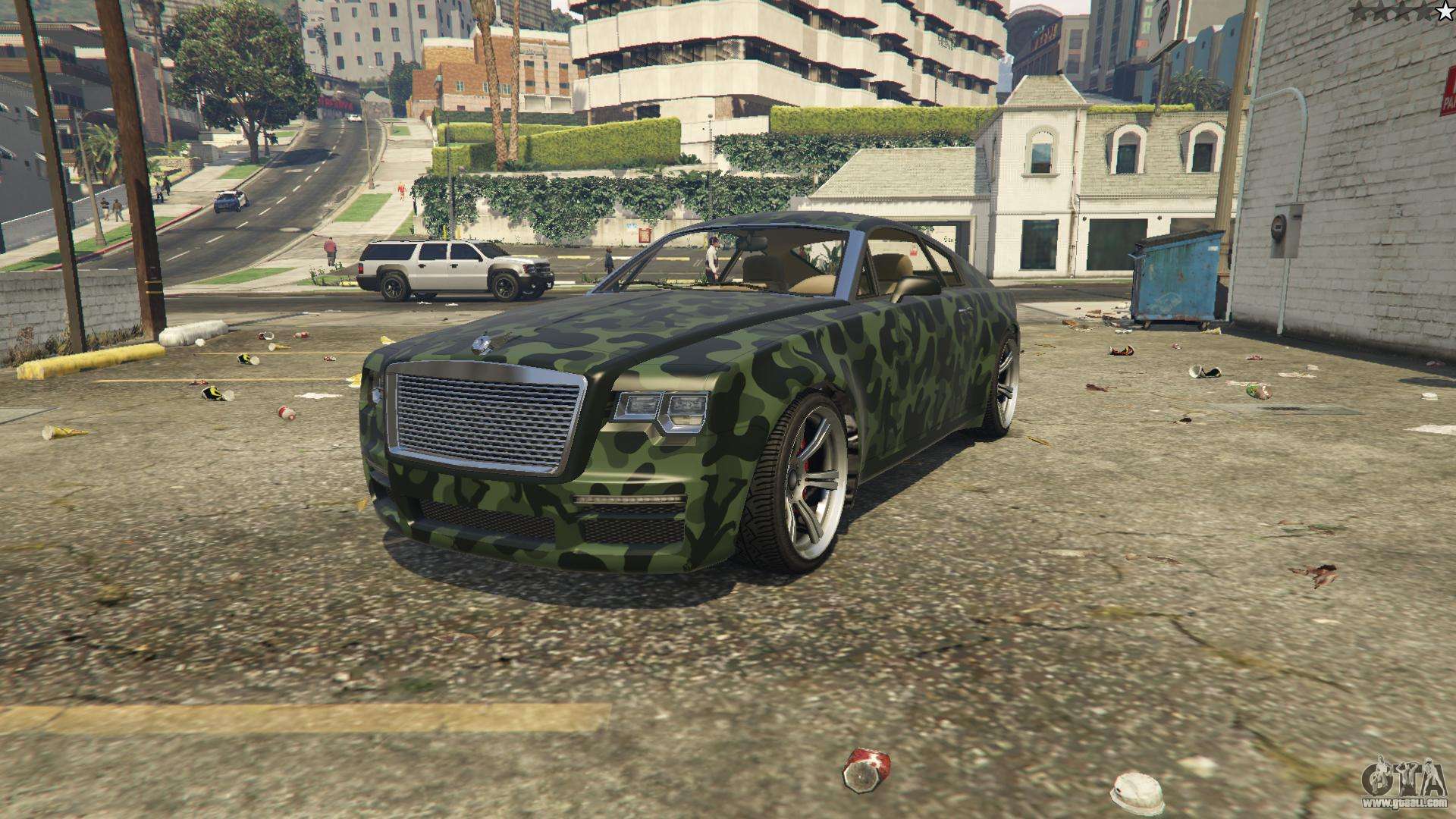 Windsor - it's a two-door coupe from GTA San Andreas and GTA V. This is the first coupe from DLC for GTA V. If the look of the car in GTA San Andreas was rather ridiculous, the new version of the car looks pretty impressive. Winsdor designed as a classic sports convertible of 60-70s, and is very reminiscent of Rolls Royce Ghost and Rolls Royce Wraith, with some parts of the Bentley Flying Spur.
When buying a car, you get a choice of 8 different pattern in the form of semi-transparent labels:
Sessanta Nove Monogram
Sessanta Nove Multi-Color
Sessanta Nove Geometric
Perseus Wings Monogram
Perseus Green Wings Monogram
Santo Capra Python
Santo Capra Cheetah
Yeti Mall Ninja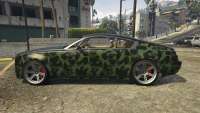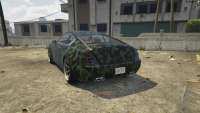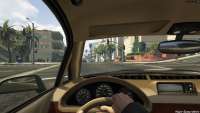 Under the hood of Winsdor it has a powerful V12 engine with its unique engine sound. In terms of performance - the car is mediocre and ranks somewhere between Oracle and Felon. Winsdor has a very high speed for a coupe, but the terrible handling for such weight vehicle and average brake system makes the machine is not very suitable for racing.
Charasteristics of Enus Windsor in GTA 5
| | |
| --- | --- |
| Speed | 177 km/h (110 mph) |
| Weight | 2800 kg |
| Capacity | 2 persons |
| Engine | gasoline |
| Drive | RWD |
| Brake force distribution | 65/35 |
| Damage in the collision | 70% |
| Damage during the deformation of the body | 70% |
| Damaging by small arms | 100% |
| Damaging of engine | 150% |
| The purchase price in GTA Online | $845000 |
| The price of legal sale | $507000 |
| The illegal sale price | — |