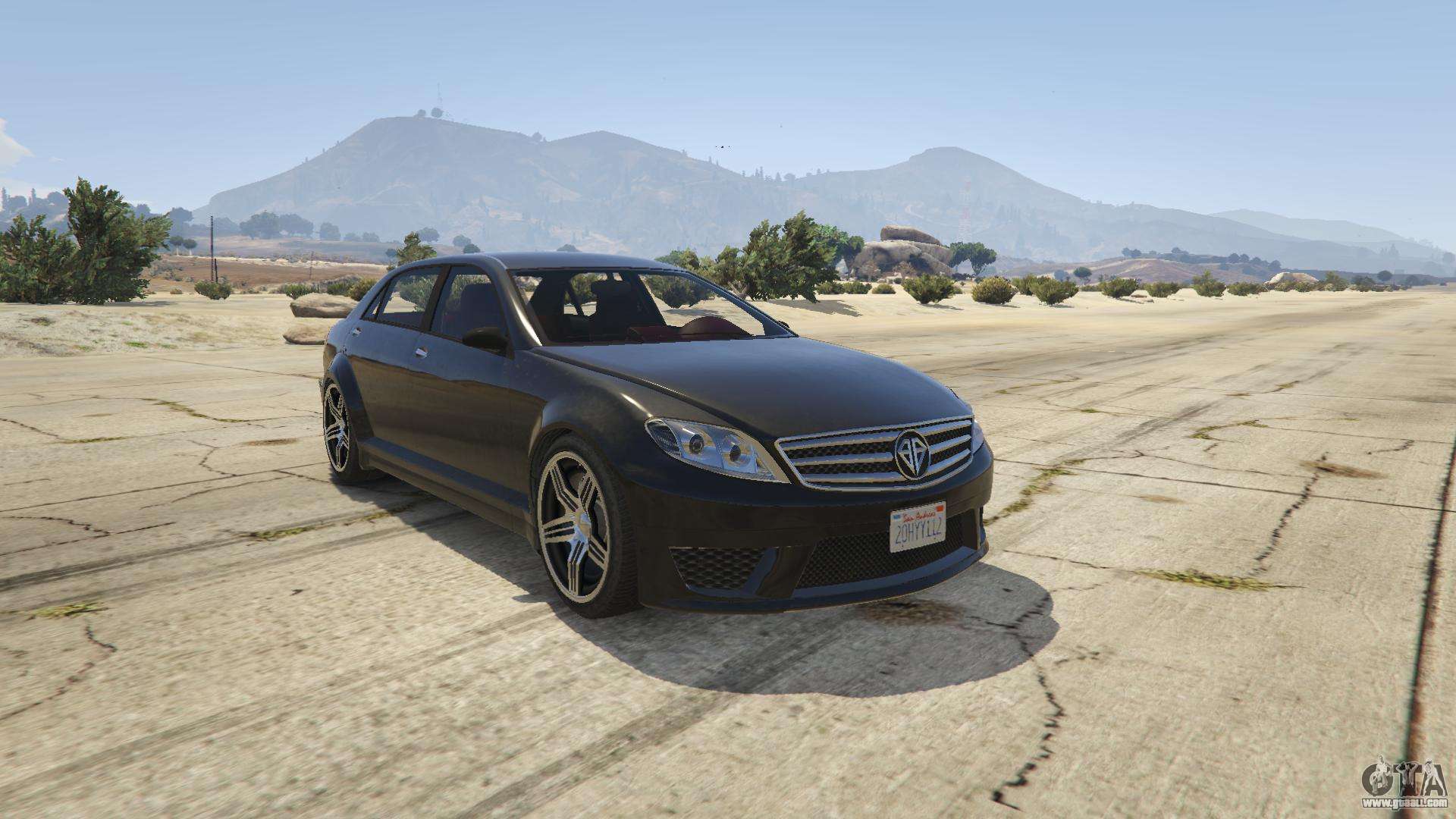 Benefactor Schafter LWB is a luxury four-door sedan added to GTA 5 within the "Executives and other criminals" update.
This sedan is nothing more than a variant of the original Benefactor Schafter sedan, and inferior to him by any means necessary. So, for example, Schafter LWB has the worst acceleration, albeit slightly higher maximum speed. Due to the slightly greater length of wheel base the car has worst handling, some tendency to oversteer, a large turning radius and response time to movement of the steering wheel.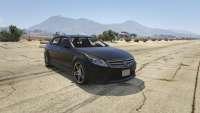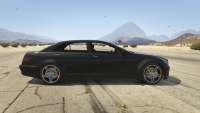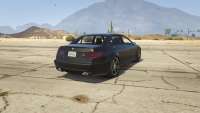 Schafter LWB also has an armored version. It largely repeats the features of the regular version, but because more weight has even worse acceleration and handling, but higher maximum speed. Of course, the strength of the armored version is significantly better than usual. The machine is able to withstand one or two hits from an RPG and a virtually unlimited number of hits from small arms. Armored glass can easily withstand the half magazine of an automatic rifle, before fall apart.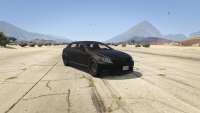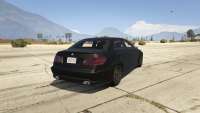 The real prototype for a Benefactor Schafter was LWB Mercedes-Benz C126. The car can be purchased in GTA Online on the website Legendarymotorsports.net. Normal version for $208,000, and reinforced for $438,000.
Characteristics Benefactor Schafter LWB from GTA 5
| | |
| --- | --- |
| Speed | 230 km/h (142 mph) |
| Mass | 2000 kg |
| Capacity | 4 passangers |
| Engine | gasoline |
| Drive | rear |
| Brake force distribution | 42.5/57.5 |
| Damage in the collision | 70% |
| Damage during the deformation of the body | 100% |
| Damaging small arms | 100% |
| Damaging the engine | 150% |
| The purchase price in GTA Online | $208000/$438000 |
| The price of legal sale | $262000 |
| The illegal sale price | - |