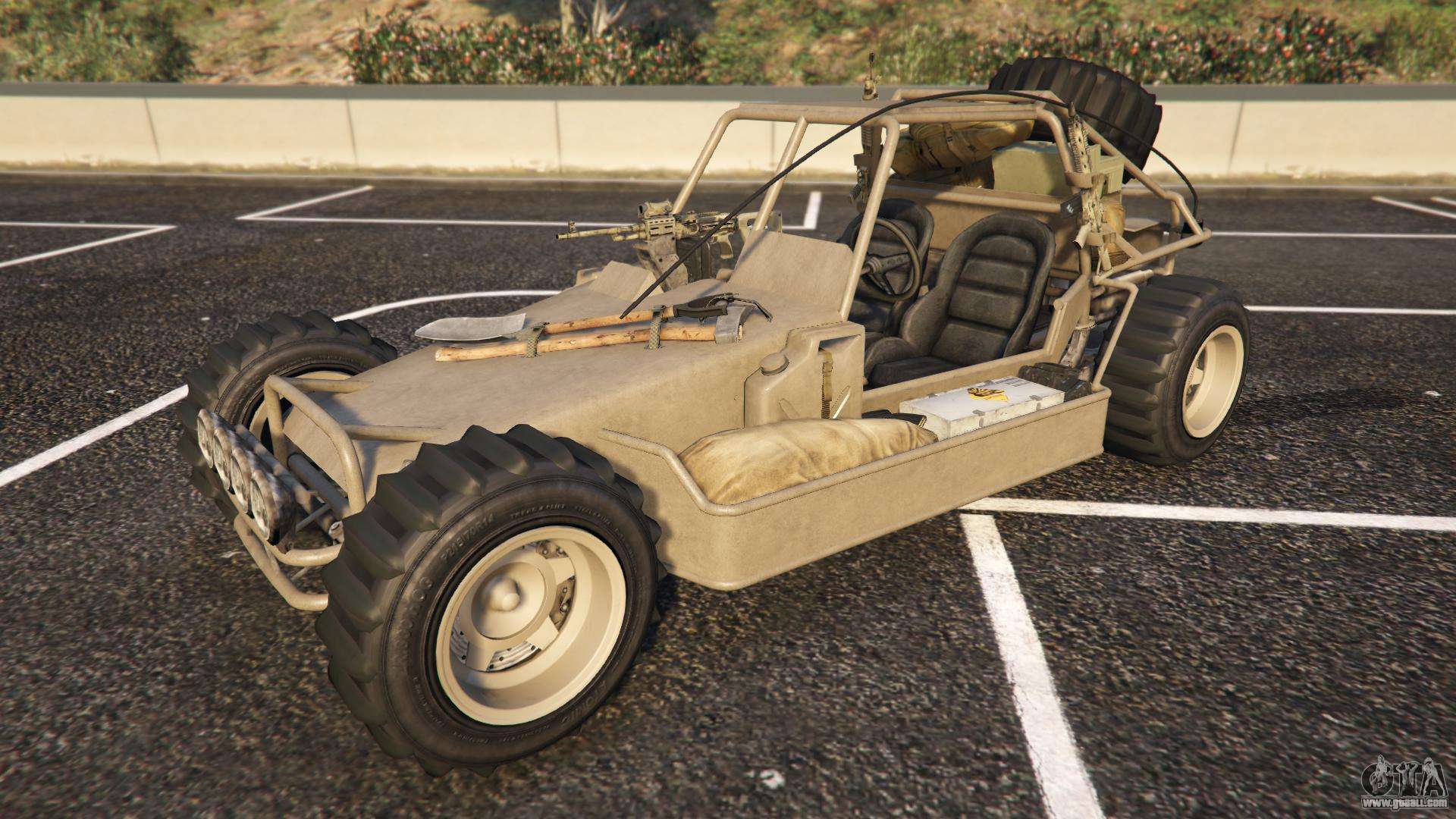 Militarized version of the Dune buggy FAV of GTA 5 appeared in the game along with updating the Gunrunning.
Now the game has a new SUV Dune FAV. Car manufacturer is a gaming firm Bürgerfahrzeug or BF. This enhanced and improved version of the already familiar to us Dune Buggy in GTA 5 and GTA Online. The machine is specially designed for fast travel over rough terrain. Mostly on the roads, and easy roads that a small car will also be on the shoulder. It is best used on sandy terrain. Buggy well manifest itself in a pursuit or a raid, as well as fast attack, it is equipped with a machine gun on the passenger seat, which makes this car a dangerous weapon.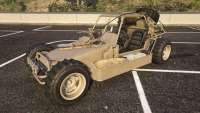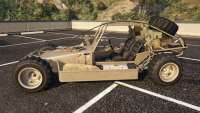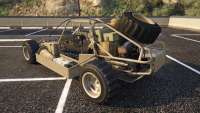 The basis for the creation of this vehicle was us military Desert Patrol Vehicle (also known as Fast Attack Vehicle). He has a very go shape and are also equipped with a seat for the driver and the shooter. All four wheels are large and of equal size. They are specifically designed to travel off-road. The design is very light and almost does not protect passengers, however, due to the high maneuverability you can just easily break away from their enemies.
Compared to the standard maximum velocity and acceleration Dune FAV increased substantially. The handling and characteristics of the terrain are fully preserved. Permeability became even better thanks to the large wheels. The machine is perfectly suited for fast attacks, but loses it during a large-scale offensives, because the passengers are very vulnerable. Overall this is a very useful item of military equipment, so be sure to get her if given the opportunity.
Characteristics Dune FAV GTA 5
| | |
| --- | --- |
| Speed | 135 km/h (84 mph) |
| Weight | 1800 kg |
| Capacity | 2 people |
| Engine | petrol |
| Drivetrain | RWD |
| Brake force distribution | - |
| Damage in the collision | - |
| Damage during the deformation of the body | - |
| Damaging small arms | - |
| Damaging the engine | - |
| The purchase price in GTA Online | $1130500 |
| The price of legal sale | $850000 |
| The illegal sale price | - |