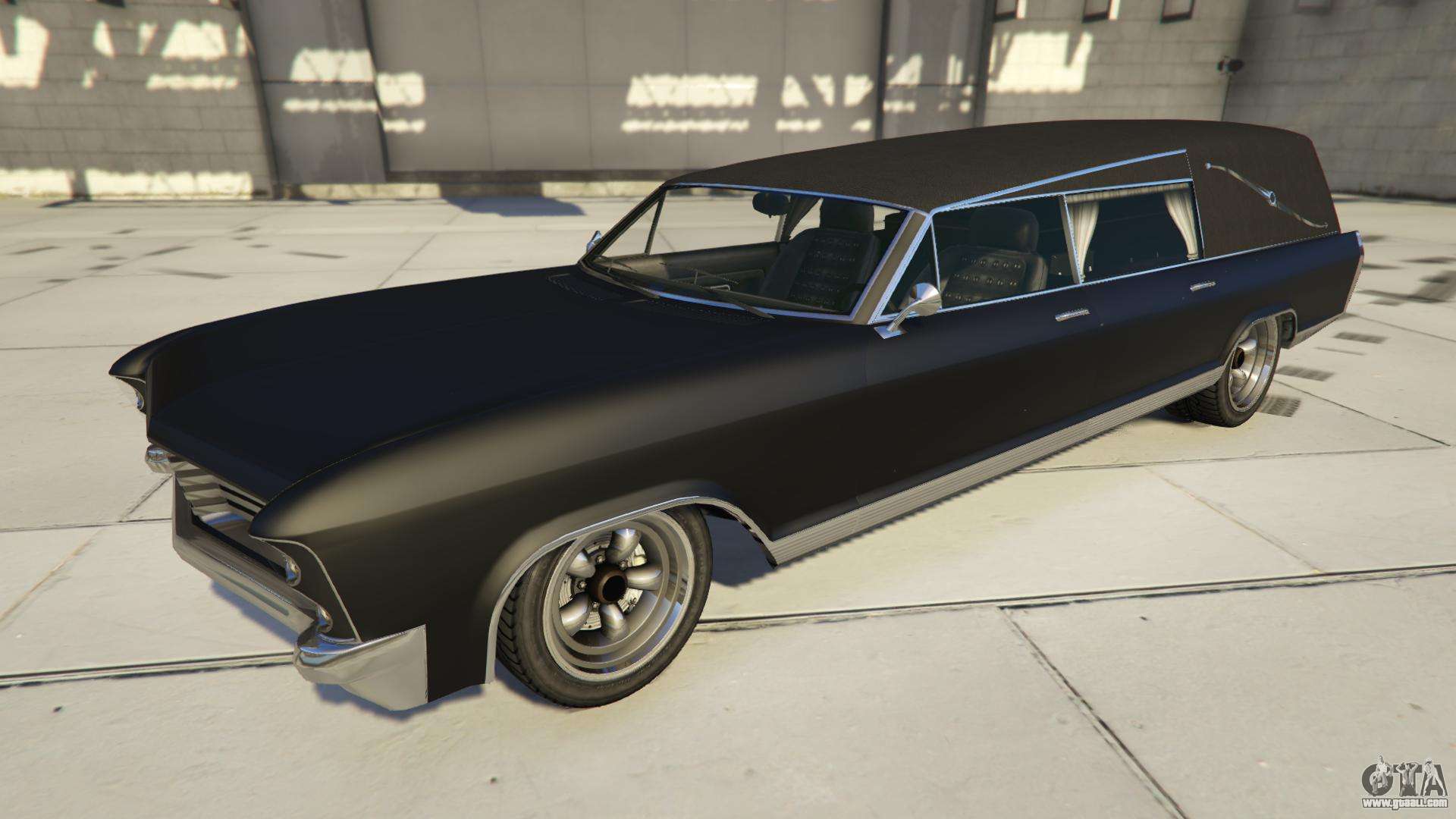 Albany Lurcher is a four – door hearse, presented in the update to GTA Online "Halloween Surprise".
The hearse is reminiscent of the 1967 Cadillac Funeral Coach and some details of the model.. Opening the hearse in the back, we find a partially open casket, protruding out a pale corpse like Frankenstein, the main character's actions the same movie, James Whale, saw the light in 1931.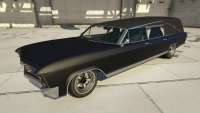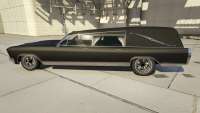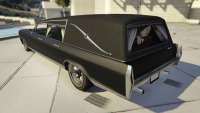 Lurcher, as you can guess, it weighs a lot (especially considering the hefty coffin, which he transports, under cover of which a corpse is buried) that might take him a few points for "handling". Driving the hearse, the player should be careful on the turns, because its not weak puts.
Lurcher is also presented in two variants, nothing from each other, and at the same time from the original no different, but have different patterns around the body. In the first case are blood stains and someone's sinister jaws, emerging from the darkness, and the second curved branches of the trees and the mountain of bones on dark background. Both versions look just fine: in tone with the holiday Halloween, and very authentic in relation to the vehicle on which they are applied, and instantly evoke the world of the dead and the afterlife. It's a hearse, not a van with ice cream at the end of it all.
Characteristics of Albany Lurcher from GTA Online
| | |
| --- | --- |
| Speed | - |
| Weight | - |
| Capacity | 2 persons |
| Engine | - |
| Drivetrain | - |
| Brake force distribution | - |
| Damage in the collision | - |
| Damage during the deformation of the body | - |
| Damaging small arms | - |
| Damaging the engine | - |
| The purchase price GTA Online | 650000$ |
| The price of legal sale | - |
| The illegal sale price | - |