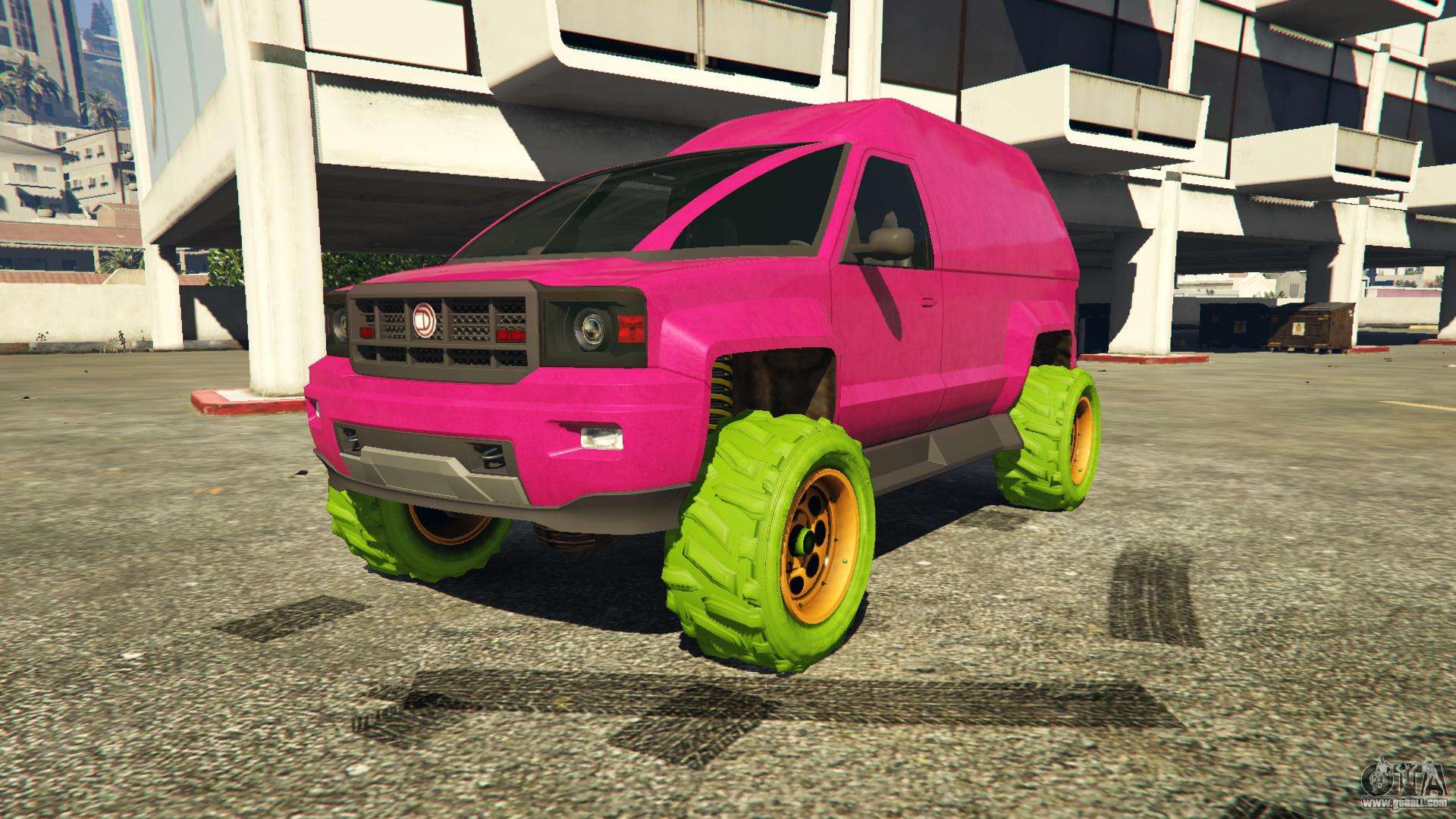 Crazy SUV Declasse Nightmare Brutus is the car from GTA 5 Online, appeared in the game as part of the update Arena Wars.
A bit of madness never hurt. Guided by this principle, the developers at Rockstar have created this fun car. It shines with all the colors of the rainbow and terrifying with his huge wheels. Mad horses under the hood raring to go, helping to drive on almost any site. This monster is exactly what you need if you want a car with the most impressive feature. Hang him weapons and barbed bumper and you will not be equal on the road and beyond.
Declasse Nightmare Brutus in real life are practically impossible to find, even if you consider that he created in the likeness of a very real car. But altered it so much that it almost do not know. But if you think about where to find in GTA 5 Online such a ridiculous SUV, it is best to go to the arena, where you compete to wipe out the ability to survive a variety of players. Maybe among them will be found someone who has already bought it.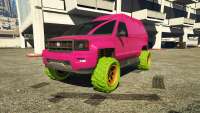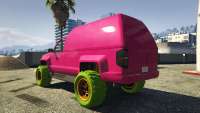 Well, if not found, then we can answer you question how to buy in GTA 5 Online such a machine. More precisely, even not to buy, and do in the workshop Arena Workshop. That's where you need to go to fill up your garage with something like this. And don't forget to bring two or three million GTA$. That is how much you will need to install custom enhancements to the body.
If you think how to sell Declasse Nightmare Brutus in GTA 5, we will have to disappoint you, because this is not possible, you have to accept the idea that this car will stay with you forever. So think whether you are ready to pay for it so much money, because to reverse it.
Appearance in real life Declasse Nightmare Brutus is very similar to the cars of post-apocalyptic films, United with the clown cart selling ice cream. Something wild, crazy and fun.
The cost and characteristics of the GTA V Declasse Nightmare Brutus
| | |
| --- | --- |
| Speed | 180 km/h |
| Weight | 3500 kg |
| Capacity | 2 persons |
| Engine | - |
| Drivetrain | AWD |
| Brake force distribution | 0.6 |
| Damage in the collision | - |
| Damage during the deformation of the body | - |
| Damaging small arms | - |
| Damaging the engine | - |
| The purchase price GTA Online | $2005000 - $2666650 |
| The price of legal sale | - |
| The illegal sale price | - |