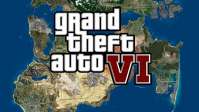 GTA has always been one of the most well-designed series in the game industry. There are endless possibilities, activities and things to see. For example, in GTA 5 you could interact with many NPCs and objects, and those interactions were all very detailed and unique. You could also spend time finding collectible items all around the map.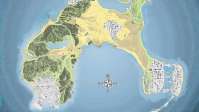 Don't forget about all the stunts and challenges that you can do in the game. We've yet to find out what new activities GTA 6 will bring, but it's safe to say that there will be even more new side missions and things to do.
On this page, you can find maps for GTA 6 that will show you all the important places and locations in the game. All maps are in HD and can be downloaded so that you could thoroughly study them. This will be extremely useful if you want to fully complete the game.