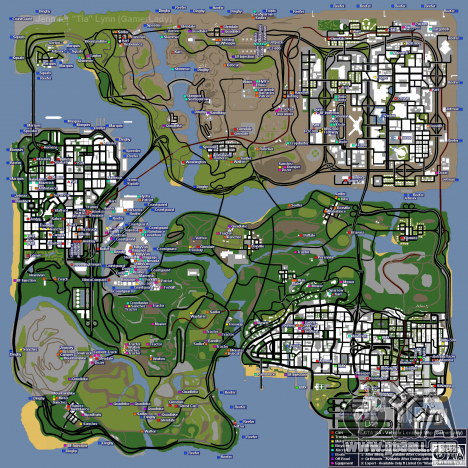 This map shows locations in GTA San Andreas:
- cars;
- trucks (trucks, vans);
- motorcycles;
- bicycles;
- air transport (aircraft, helicopters);
- water transport (boats, motor boats, yachts);
- off-road vehicles (jeeps, off-road vehicles, ATVs);
- the rest of the equipment (loaders, tractor, golf cart).
So if the port for the car, and the car you don't find, by means of this card you will successfully drive all ordered into port. On this map the location of transport in GTA San Andreas you can always quickly find your favorite vehicles and move it around the cities, fields and forests, as well as by air and water.
Download:
map of transport in GTA San Andreas