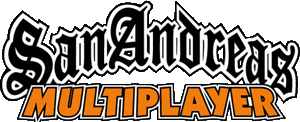 Dear friends, you probably already know that in GTA San Andreas you can play on the Internet with the SA-MP (San Andreas Multiplayer). In this guide I will tell you how to download the client and connect to a server and start playing.
At the time of this writing the latest version of the client for multiplayer in GTA San Andreas is SAMP 0.3d, which you can download from the links below.
Download samp 0.3d
from our site:
download
Download samp 0.3d
c official site:
download
To play GTA San Andreas online with SA-MP a stable Internet connection is required. Speed isn't as important as stability. For a comfortable game 256kbit/s should be enough. Also it's recommended to install GTA San Andreas to separate folder specially for SAMP or to keep your
game not overloaded with mods.
Fast navigation instructions:
-
Installing SA-MP 0.3d
-
Setting up and connecting to the server
Installing SAMP 0.3d
1. Download the client application with the links above.
2. Run the installer SA-MP:

3. You will see the installer: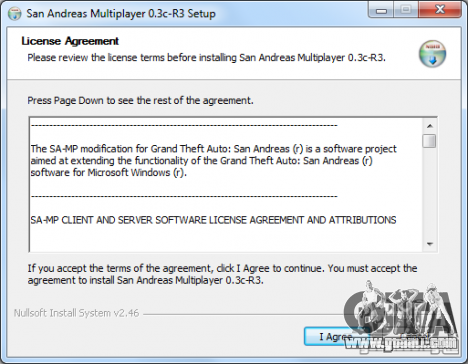 4. Click the button

i.e. accept the license agreement.
5. Thre will open a window in which you need to specify the directory of game GTA San Andreas: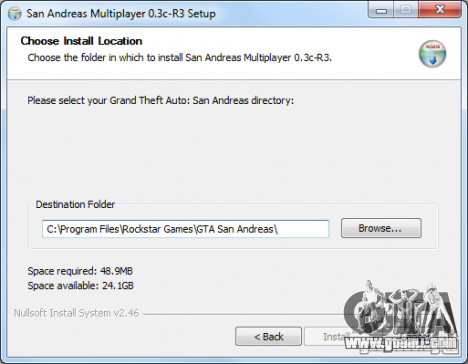 6. Click the

to select the folder with the installed game: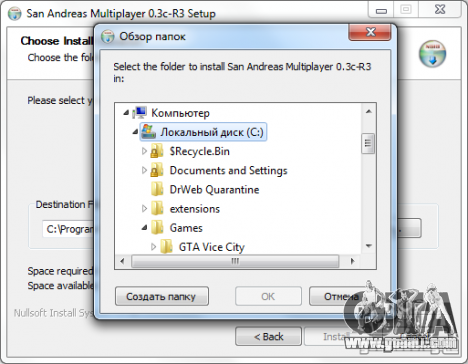 7. Select the folder with the installed game GTA San Andreas (as you can see in my example, under the SA-MP I separately installed the game, but
this does not necessarily
):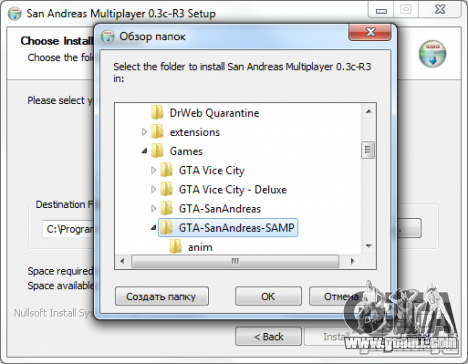 8. Select the folder with the installed game and click the

9. Check that the correct folder is selected: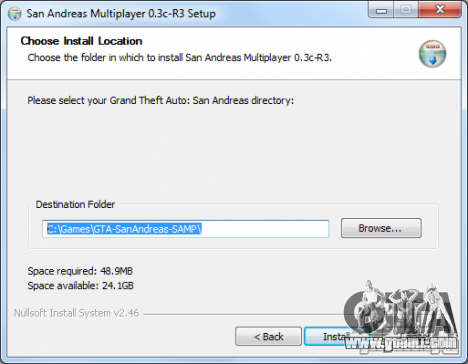 10. And click the button
11. San Andreas Multiplayer will be installed: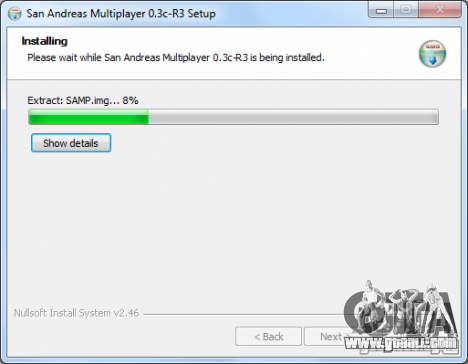 12. Installation is complete: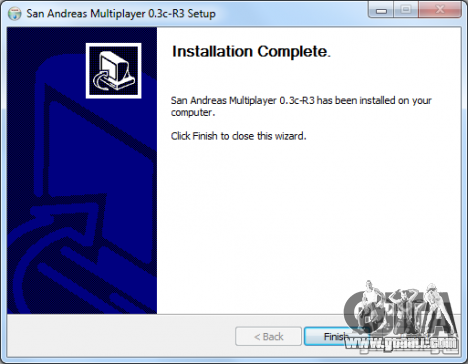 13. Click the button

to exit the installation program SAMP.
Congratulations SA-MP 0.3d installed on your computer!
Starting and configuring the connection to the servers of the SA-MP
1. First you need to run SA-MP:
- either through a
start - All programs
(Program for Windows XP) -
San Andreas Multiplayer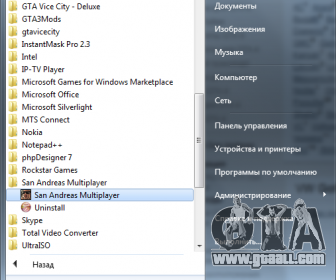 - either launch
samp.exe
from the folder with the game GTA San Andreas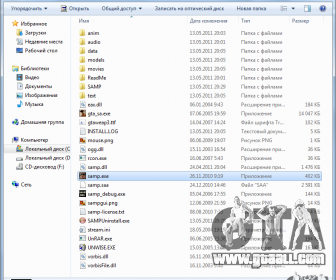 and you will see the SAMP: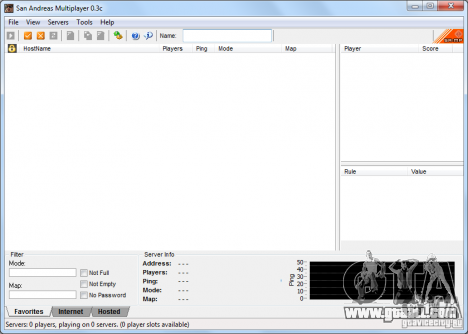 2. To connect to servers it is required to enter your name or nickname in
Name:
(you can use
only Latin letters and numbers
as well as a variety of parentheses, but the
spaces and a hyphen can not be used

This is when the first stage setup is completed: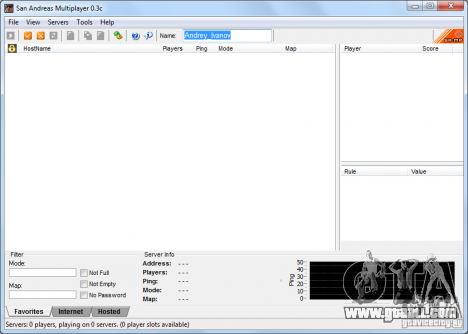 3. Now we need to add the server for further connections.
Press the

- Add Server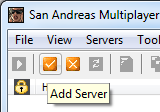 4. In the resulting window, enter the IP address of our server:
temporarily disabled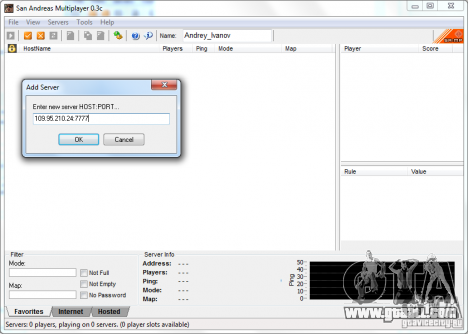 and press button

5. Well, the server is now saved to favorites tab and is available for connection: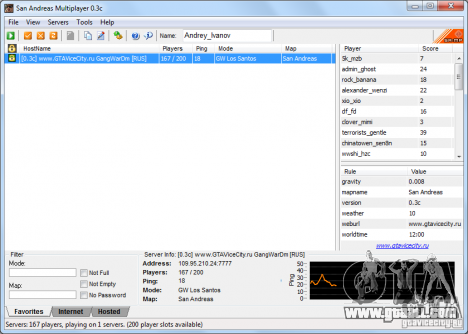 6. Press button

- Connect:

Connect: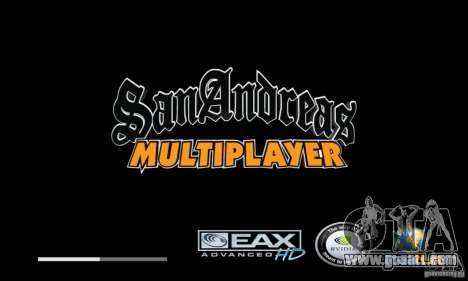 The first time you connect the server will offer you to register. To do this, think up and enter your password, and then click Register: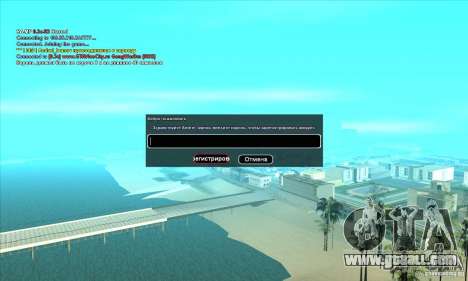 Now you have to decide who you will be playing. How to determine press the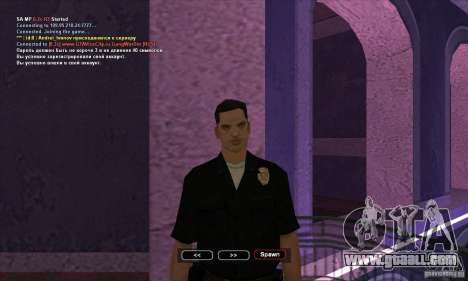 Done! To the battle: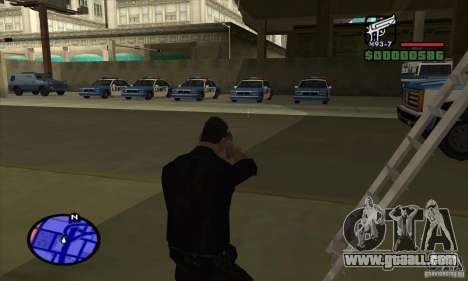 top of page