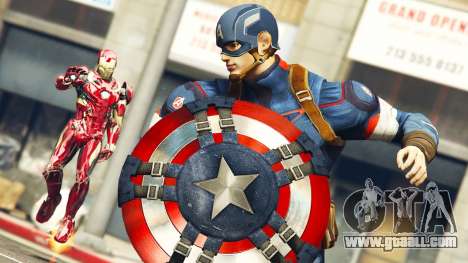 In the Network appeared a parody of "infinity War" in the world of GTA 5
As "the Avengers" knock Thanos in GTA 5
Will soon premiere the most promising and large-scale crossover of all time. Of course, we are talking about the new "the Avengers". Twitter fake Tom Holland appeared a tweet with a videopedia for "infinity War" made in the world of GTA 5. In the video are the familiar characters: spider-man himself (escaping in the beginning, Thanos the main antagonist of the upcoming movie), Hulk, Iron man, Doctor strange, Groot and many others.
The characters in cartoonish mini movie, moving, very funny – with the usual fifth part of the GTA animation that only adds to the comic effect. In General, that was funny and a little weird.
Infinity War exclusive video. pic.twitter.com/g1IhtpQRzg

— Tom Holland Source (@tomhsource) 23 марта 2018 г.