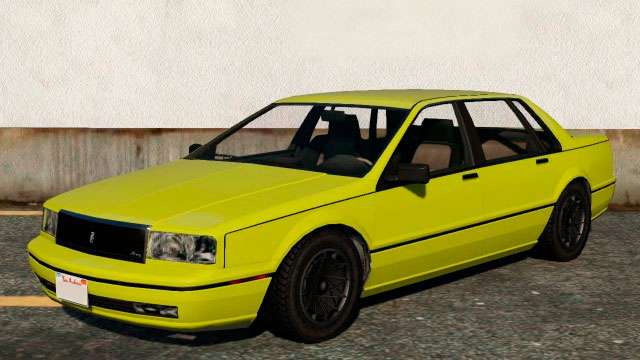 Primo is a four-passenger sedan, manufactured by a famous in-game company Albany.
Albany Primo is modelled after Cadillac Allante by General Motors and Toyota Mark II. For a first time in the Grand Theft Auto series Primo appeared in GTA: San Andreas and since then it wasn't significantly changed. Primo is equipped with straight-eight engine with a volume of 4.6 litres, which makes it to be capable of achieving maximum speed of 225 kilometres per hour with an acceleration of less than 20 seconds, which is, in theory, lets it to compete with sport cars. However, as the car gets to a hundred kilometres per hour, it becomes quiet obvious that the car is unable to sustain proper handling at high-speeds, as it is it has even less handleability than Emperor. If you wish to take a ride on Albany Primo, then prepare yourself for a extremely wide skids a rather big skids, slow acceleration and not-so-good durability of the car - just after a few accidens your engine is very likely to be set alight.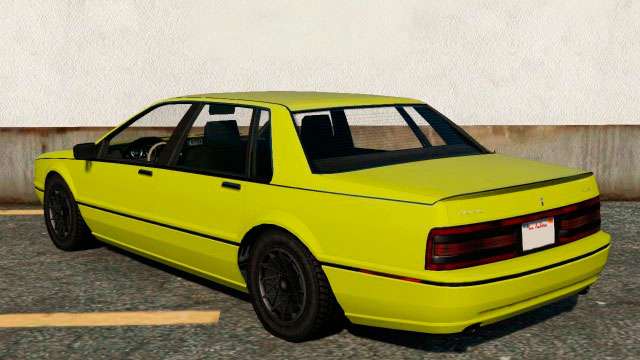 Primo can be seen as a vehicle of choice of Ballas band in the city Davis north of Los Santos. In the game there is a "supercharged" version of Albany Primo, which is driven by puerto rican band "Spanish Lords', however there is no any noticeable differences between charged and uncharged ones except for cosmetic changes.
The prototype for this car from GTA 5 were: Cadillac Seville (1992-1997), Cadillac Allante (1987-1993) and the Toyota Cressida (1988-1992).
GTA 5 Albany Primo characteristics
| | |
| --- | --- |
| Speed | 140 km/h |
| Mass | 1800 kg |
| Capacity | 4 passangers |
| Engine | gasoline |
| Drive | rear |
| Brake force distribution | 42.5/57.5 |
| Damage in the collision | 70% |
| Damage during the deformation of the body | 70% |
| Damaging small arms | 100% |
| Damaging the engine | 150% |
| The purchase price in GTA Online | $9000 |
| The price of legal sale | $5400 |
| The illegal sale price | $900 |