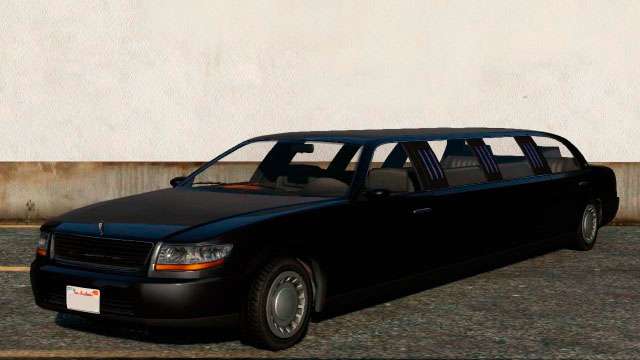 Dundreary Stretch is name for a modification of a Albany Washington sedan, which turns it into limousine.
The only difference between Washington and Stretch is the extended passenger compartment (thou the name). As a tribute to GTA IV it is often called Dundreary Stretch. Stretch is absolutely identical in it's characteristics to Washington, just take in account the extended length of the car and the increased weight. So, Stretch bears under it's cowl a straight-eight 4.6 litres engine, and it's weight is 2400 kilograms, which more than the weight of Washington for a 600 kilograms. It's wheels are powered by rear-wheel drive. Surprisingly enough, but such an increase in length and weight didn't affect much it's speed, as it felt only down to 217 kilometres per hour (it is less than Washington just for 8 kilometres per hour), but the difference in acceleration is big.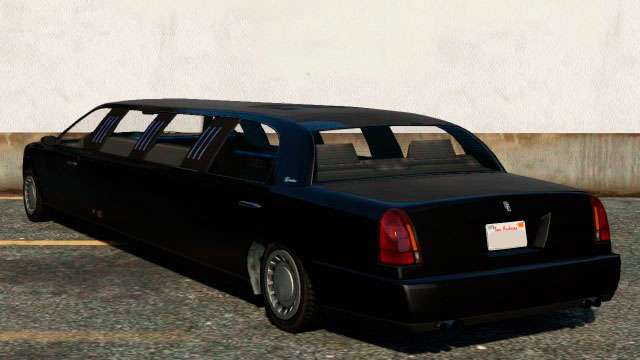 With an extension of the car's body, handling suffered heavily, which is kinda obvious. Stretch is having very wide turns and rolls, it is very unlikely to turn successfully in alleys, well, turns are sometimes the true pain, and as a result I wouldn't suggest you taking a limousine for a crime, unless you are extremely eager for a cheap pathos. Sure thing, among pros of this sedan is it's big saloon, as it has passenger capacity of 5 (not counting in a driver). This luxury car costs $30000, and in Los Santos it can be found only in special places like Downtown Vinewood, Michael's hangar in International Airport of Los Santos and in some other "rich" places.
Dundreary Stretch, just like Albany Washington, is modelled after real car Lincoln Town Car, which also had the same modifications with the name, Stretch.
GTA 5 Dundreary Stretch characteristics
| | |
| --- | --- |
| Speed | 135 km/h |
| Mass | 1600 kg |
| Capacity | 6 passangers |
| Engine | gasoline |
| Drive | rear |
| Brake force distribution | 42.5/57.5 |
| Damage in the collision | 70% |
| Damage during the deformation of the body | 70% |
| Damaging small arms | 100% |
| Damaging the engine | 150% |
| The purchase price in GTA Online | $30000 |
| The price of legal sale | — |
| The illegal sale price | - |