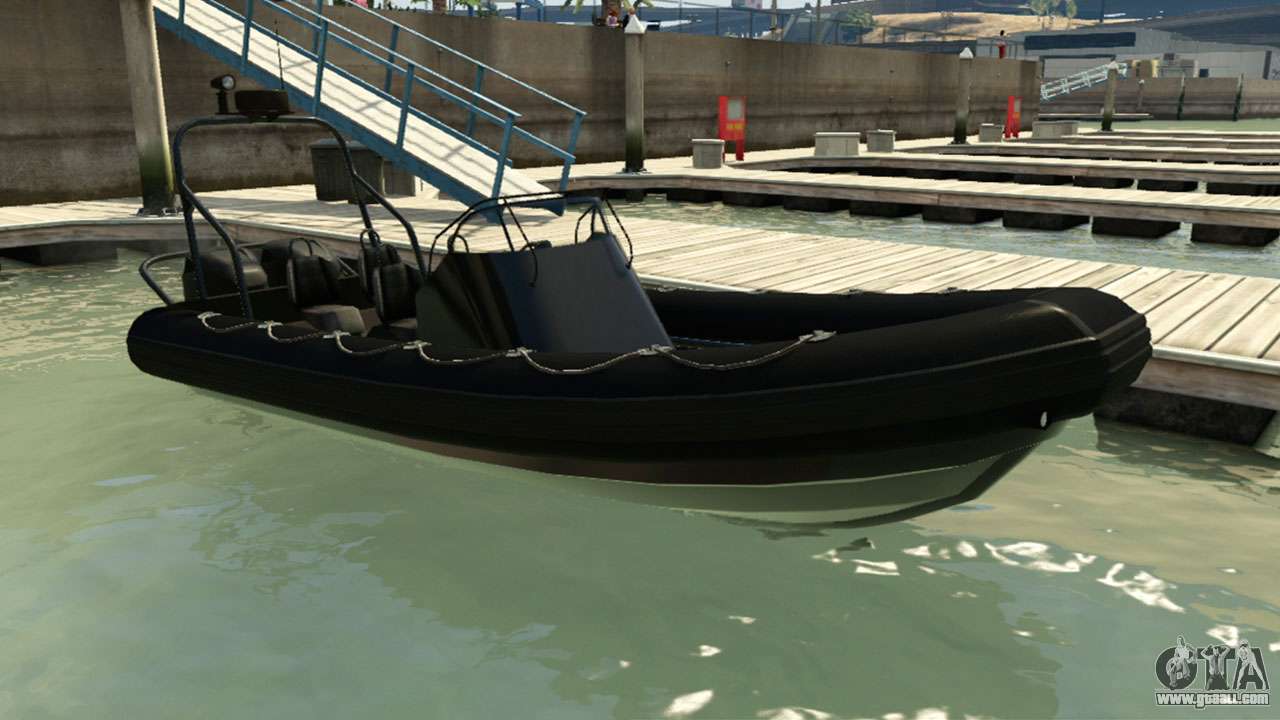 Dinghy is a small inflatable motorboat, manufactured by in-game fictional company, responsible for engineering and manufacturing of different kinds of vehicles, Nagasaki, situated in Japan. Real-life prototype of the company is Kawasaki.
The boat Dinghy has became accustomed by a GTA gamers community as a regular water craft, it made it's debute in distant (time-wise) Grand Theft Auto: Vice City, and since then Dinghy has been visiting all parts of GTA series: San Andreas, Vice City Stories, GTA 4, The Lost And Damned, The Ballad of Gay Tony, GTA China Town, and, finally, GTA 5. Now wonder though, as Nagasaki Dinghy is indeed a very typical inflatable boat, widespread everywhere, and a lack of it near coasts of such megalopolises like Los Santos, would make little sense. In GTA 5 Nagasaki Dinghy is represented in two variants, the difference between them is two extra seats, third light and different painting.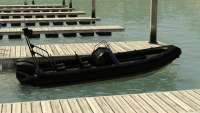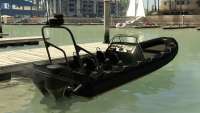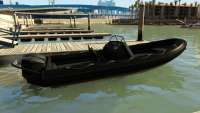 Dinghy, when on water (huh), can achieve speed up to 125 kilometres per hour thanks to two outboard engines, and it reaches it's top speed much faster than most of it's sea family. Nagasaki Dinghy is prevalent near coasts, thats probably the reason why you can't purchase it anywhere in singleplayer. It is buyable though in GTA: Online for $125000 on DockTease website, adn it is also can be found at Puerto Del Sol Marina.
With the release of the "Executives and other criminals" update the Nagasaki Dinghy Yacht Variant has been added to the game. It doesn't has any differencies with common variant of Dinghy, however, has its own model.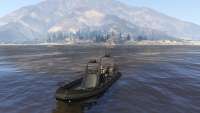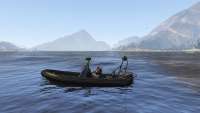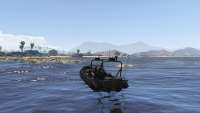 The real life prototypes of Nagasaki Dinghy are the populous family of rigid-hulled inflatable boat (RHIB).
GTA 5 Nagasaki Dinghy characteristics
| | |
| --- | --- |
| Speed | 125 km/h |
| Mass | 2000 kg |
| Capacity | 4 passangers |
| Engine | gasoline |
| Damage in the collision | 50% |
| Damage during the deformation of the body | 80% |
| Damaging small arms | 100% |
| Damaging the engine | 150% |
| The purchase price in GTA Online | — |
| The price of legal sale | — |
| The illegal sale price | — |