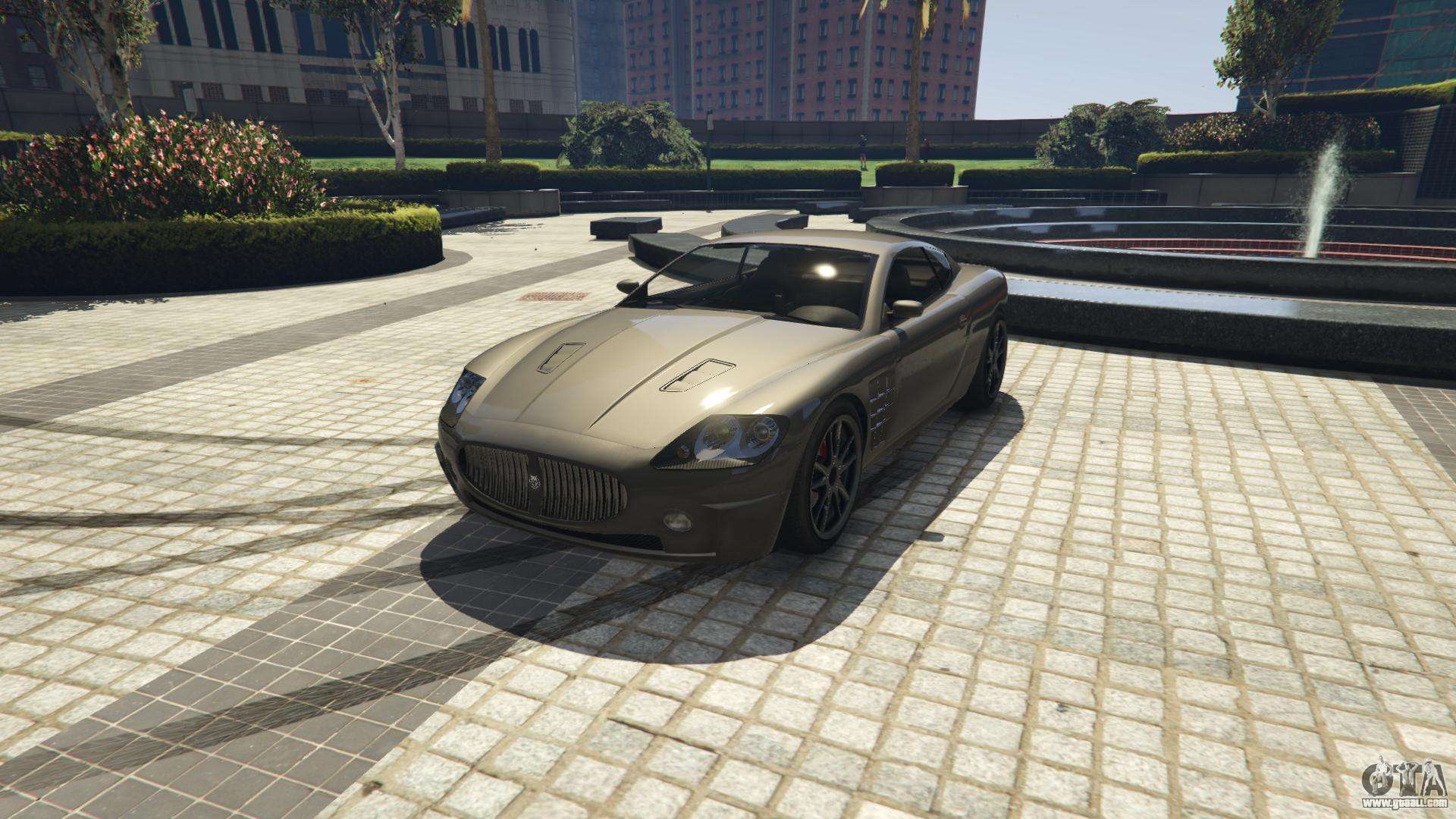 F620 is a two-door grand tourer automobile with a "coupe" body style, manufactured by the fictional, non-existing in the real world, in-game British company Ocelot, which is a parody of Jaguar and Maserati (interestingly, Lampadati is based on just the same companies as Ocelot is).
For the first time in the Grand Theft Auto universe the Ocelot F620 automobile made it's appearance in the fourth part, in the last official addon, to be more precise, in "The Ballad of Gay Tony". That's exactly where from the F620 car came to the fifth part, and it did this without any noticable visual changes apart from a new wheels' design. The car shares a lot with SuperGT from GTA 4 (SuperGT figured in The Ballad of Gay Tony together with F620, though). As for the paintjob on the car, it has only one painting scheme - a single monotony colour.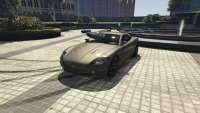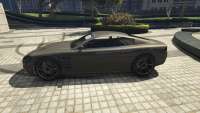 The car weights standard for a coupe in GTA 5 1800 kilograms, and it is put into a motion by a powerful inline ten-cylinder six-litre "turbocharged" engine. In natural conditions, car manages to achieve speed up to 177 kilometres per hour out of 233 claimed (it is a typical in GTA that an actual speed of car is much lesser than claimed one). Though car has a rather good handling, Ocelot F620 is prone to oversteer. You can buy this coupe just for $80000 on the www.southernsanandreassuperautos.com website, also it can be met in car traffic, and also may appear at Del Perro Pierce and nearby Galileo Observatory.
Prototypes of the Ocelot F620 automobile in our world are Jaguar XK (X150), Maserati GranTurismo.
GTA 5 Ocelot F620 characteristics
| | |
| --- | --- |
| Speed | 232 km/h (145 mph) |
| Mass | 1800 kg |
| Capacity | 2 passangers |
| Engine | gasoline |
| Drive | rear |
| Brake force distribution | 42,5/57,5 |
| Damage in the collision | 70% |
| Damage during the deformation of the body | 70% |
| Damaging small arms | 100% |
| Damaging the engine | 150% |
| The purchase price in GTA Online | $80000 |
| The price of legal sale | $48000 |
| The illegal sale price | $8000 |