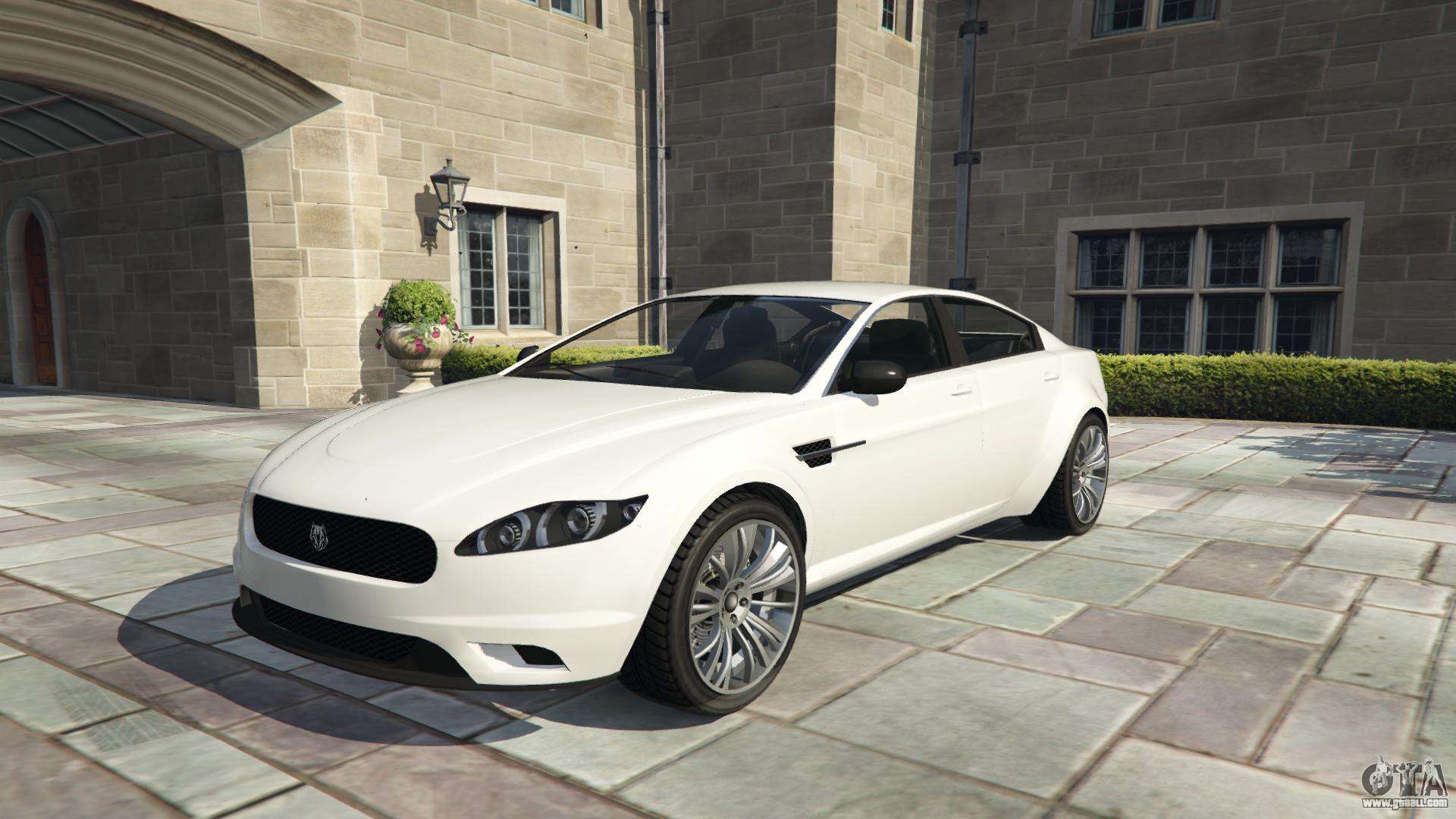 Jackal is a four-door automobile with a "coupe" body style (which does sound absurd, because Jackal is sedan de-facto, however in the in-game specification of the car it is in the "coupe" category), for whose production non-existing in the real world in-game British company Ocelot (based on Italian Maserati and Jaguar) is responsible.
The automobile Ocelot Jackal made it's debute in the Grand Theft Auto series in the fifth part of GTA and it is the second (heh, there is two of them in total) car, produced by Ocelot company (among ones represented in the game at the moment). This coupe/sedan has a very undistinguished appearance, it is a typical sedan (well, it is very hard to call a "coupe" anyway), which already became a regular one on the streets of a random megalopolis. Just like most of other vehicles, represented in GTA 5, Jackal lacks reverse lights.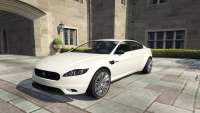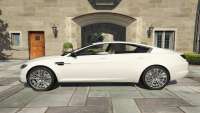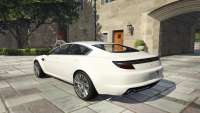 Ocelot Jackal can brag with it's decent handling and a good manoeuvrability, especially good ones for a sedan/gigantic coupe, it also has a nice endurance (it is capable of withstanding numerous hits), has the best ground cohesion in the class, but such characteristics, as speed and acceleration, leave a lot to be desired, they are quiet mediocre among coupes, though they are definitely not the worst in the game. You can buy Ocelot Jackal for $60000 on the www.southernsanandreassuperautos.com website, it also can be met everywhere in the car traffic of Los Santos.
Ocelot Jackal is based on the following car models: Jaguar XF, Tesla Model S, Saab 9-5 (2nd generation).
GTA 5 Ocelot Jackal characteristics
| | |
| --- | --- |
| Speed | 228 km/h (142 mph) |
| Mass | 1800 kg |
| Capacity | 4 passangers |
| Engine | gasoline |
| Drive | rear |
| Brake force distribution | 42,5/57,5 |
| Damage in the collision | 70% |
| Damage during the deformation of the body | 70% |
| Damaging small arms | 100% |
| Damaging the engine | 150% |
| The purchase price in GTA Online | — |
| The price of legal sale | — |
| The illegal sale price | $6000 |