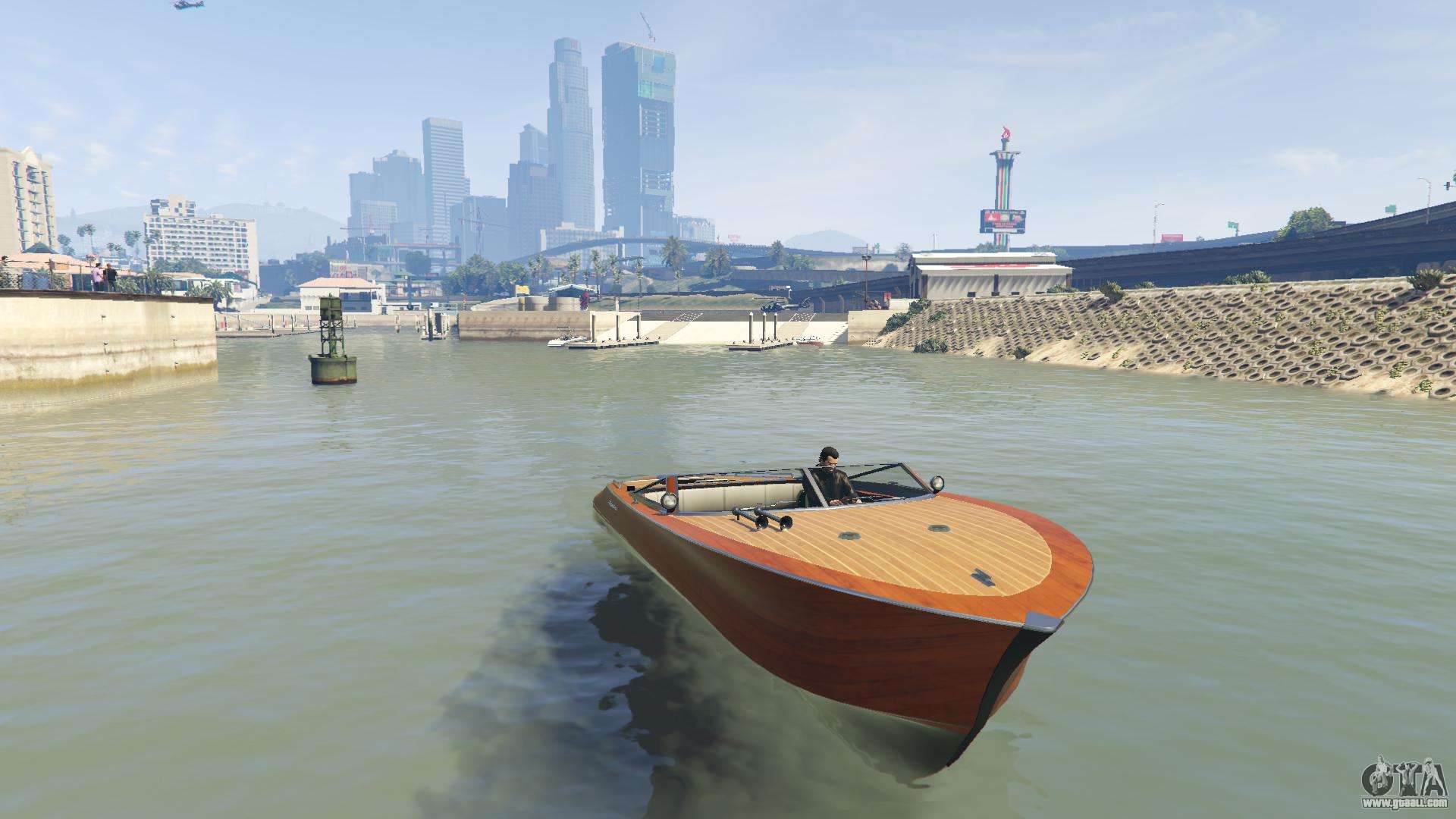 Lampadati Toro - a high-speed boat, which was based on the Riva Aquarama Lamborghini. By design it resembles a Speeder, which can also be found in the game, because the design is also dominated by wood and elongated shape. Also, Toro has a unique sound and a special dial tone deep engine noise. Also extra lighting have been placed on the boat, and many variations of color of the wooden deck.
The boat has 2 large V12 engine, which can be seen through the glass panel in the back of the boat, are very powerful, and Toro easily bypass any smaller boat, but it acceleration is poor and the boat is hard to turn. Large weight of engines helps the boat easier to do roll back and lift the nose part, and this, makes it easy to lift Toro to the plane.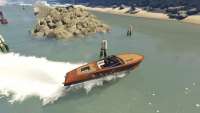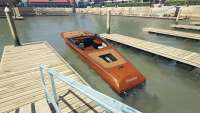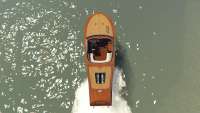 There is also a yacht variant of the Lampadati Toro. It is no different from the standard variant, except for some changes in appearance.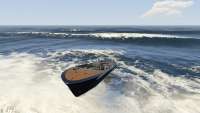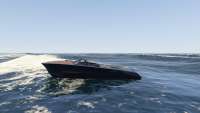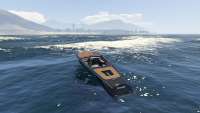 By the way, the presence of Speeder in the game makes us think about the need of Toro, because the Speeder is much faster and much cheaper, and $ 1750000, which asked for it - more for visual design, rather than the performance of the boat.
Characteristics of Lampadati Toro in GTA 5
| | |
| --- | --- |
| Speed | 82 mph (133 km/h) |
| Weight | 1100 kg |
| Capacity | 4 persons |
| Engine | gasoline |
| Damage in the collision | 50% |
| Damage during the deformation of the body | 80% |
| Damaging by small arms | 100% |
| Damaging of engine | 150% |
| The purchase price in GTA Online | $1750000 |
| The price of legal sale | — |
| The illegal sale price | — |