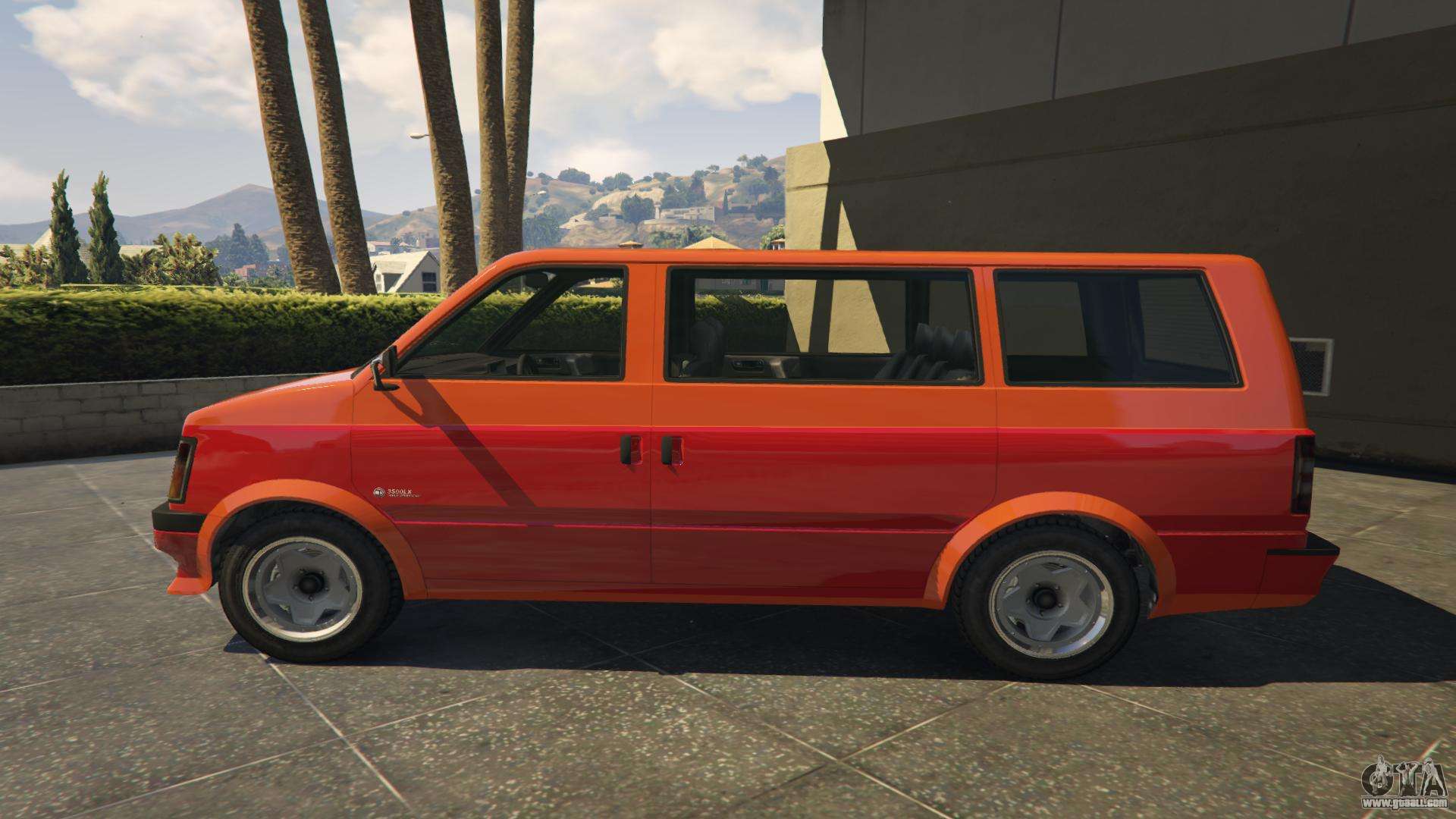 Declasse Moonbeam is a four-door minivan, appearing in every game in the series since GTA 3. With GTA Online: Lowriders release Moonbeam became available in GTA 5, as a muscle cars, for PS4, XBOX One and PC.
Declasse Moonbeam looks like a very ordinary van, equipped with some decorative details. Overall, looks very cute, reminds truck Scooby-Doo and his team. With regard to its technical characteristics, they are very average for this class. If you compare it with other minivans, it is perhaps better than the Rumpo and Youga, but still inferior to the Speedo in acceleration, traction and handling. Moonbeam suffers from severe oversteer, but the tuning and enhancements to the Los Santos Custom garage and benny easily solves this problem. The acceleration of the van signee, for the class in which he was placed, because the engine is weak and big weight, means of propulsion is very limited, making. the worst car in the muscle class.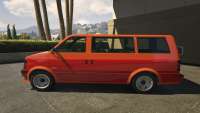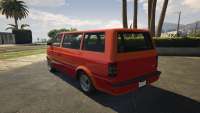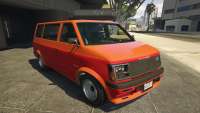 The actual prototypes for Declasse Moonbeam was 1985-1994 Chevrolet Astro 1985-1994 GMC Safari. To purchase this van can be on site garage benny for $32500
Characterictic of Declasse Moonbeam from GTA 5.


| | |
| --- | --- |
| Speed | 200 km/h (125 mph) |
| Weight | 2400 kg |
| Capacity | 4 people |
| Engine | petrol |
| Drivetrain | RWD |
| Brake force distribution | 65/35 |
| Damage in the collision | 100% |
| Damage during the deformation of the body | 50% |
| Damaging small arms | 100% |
| Damaging the engine | 150% |
| The purchase price in GTA Online | $32500 |
| The price of legal sale | - |
| The illegal sale price | - |