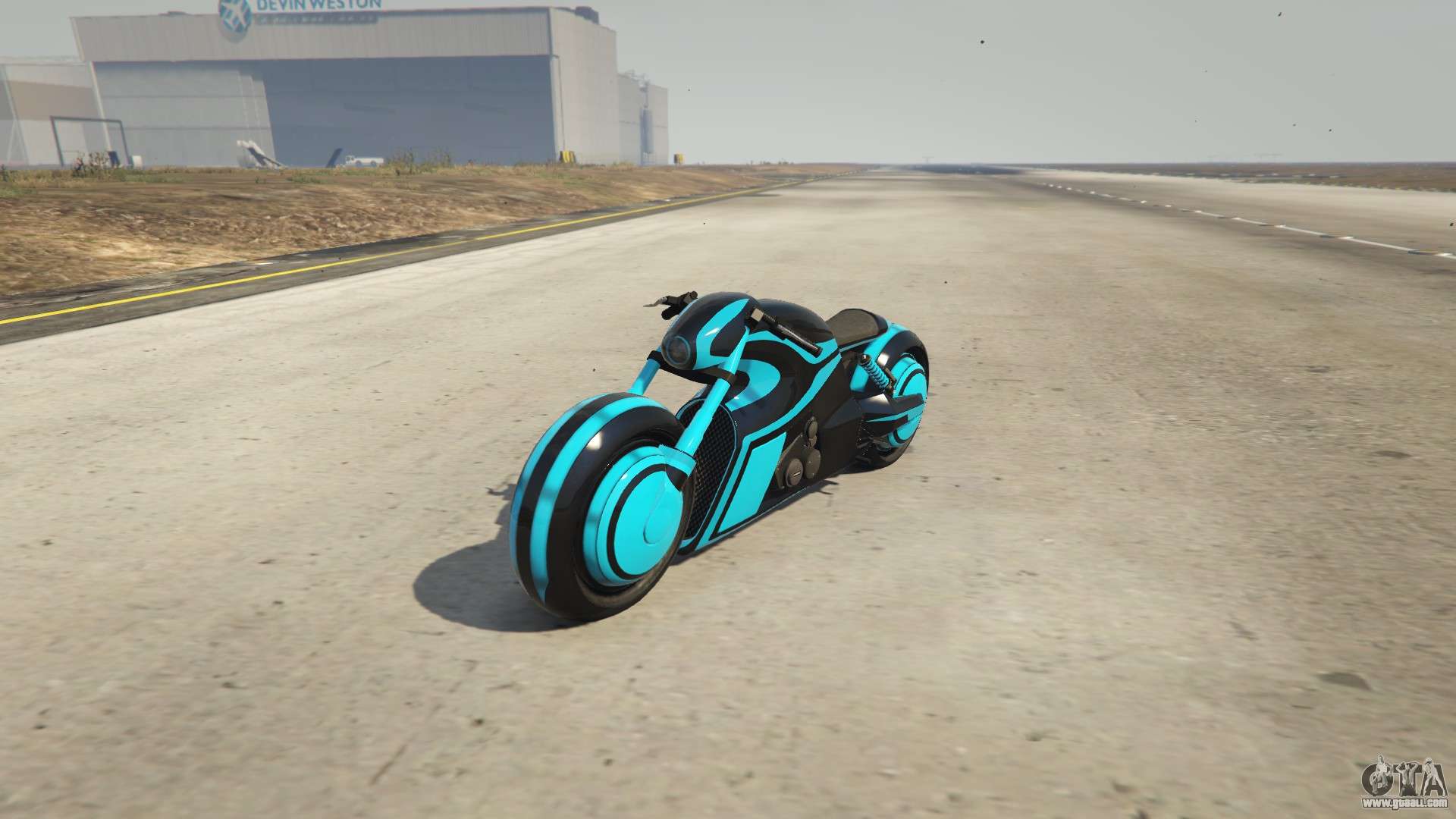 Nagasaki Shotaro is a sports bike added to GTA Online as part of the Bikers upgrade.
Shotaro sport bike is primarily stylized LightCycle on the series Tron film, more specifically reworked version shown in Tron: Legacy. This can be seen on standard neon-like colors, futuristic design and its great speed. When the wrapper is removed, reminiscent a real motorcycle Lotus C-01.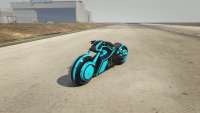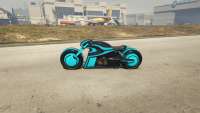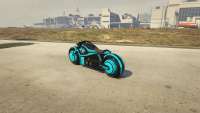 Shotaro has a unique start sound and secondary colors in the dark. Tyres is almost completely covered and can be seen only when the motorcycle is turned down. When he moves, you see dark lines, moving under a glowing secondary color of each mudguard.
Characteristics of Nagasaki Shotaro from GTA 5
| | |
| --- | --- |
| Speed | 99.1 mph (159,5 km/h) |
| Weight | 230 kg |
| Capacity | 1 passenger |
| Engine | - |
| Brake force distribution | - |
| Damage in the collision | - |
| Damage during the deformation of the body | - |
| Damaging small arms | - |
| Damaging the engine | - |
| The purchase price in GTA Online | $2,225,000 |
| The price of legal sale | - |
| The price of illegal sale | - |