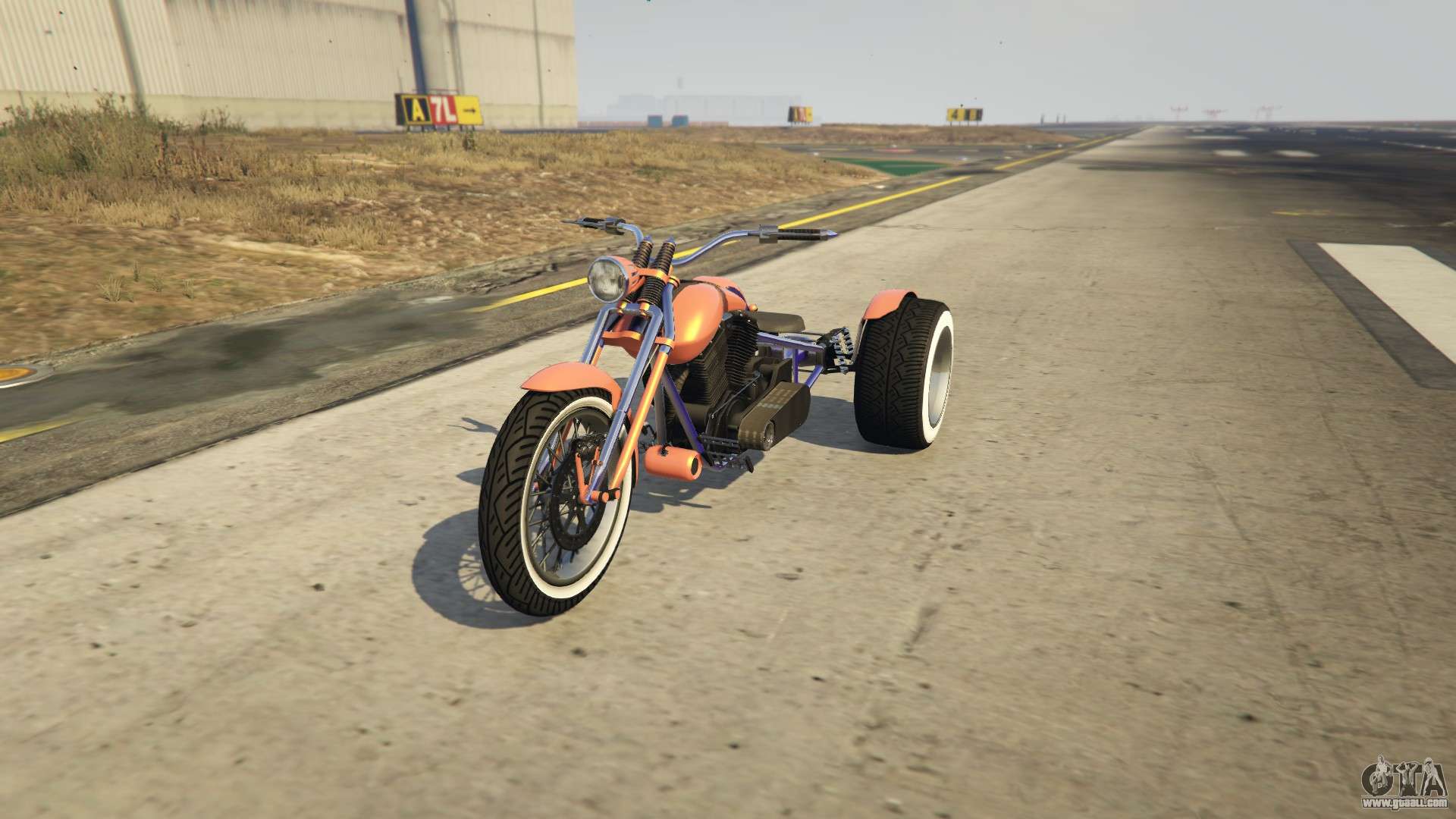 Nagasaki Chimera is a tricycle, and added to GTA: Online as part of the upgrade Bikers.
This transport is the tricycle (or as in the description on the website it is called trike). The design is arbitrary and in real life is unparalleled among manufacturers, but it has similarities c homemade tricycles. Its features include big fat tires on the rear axis and double shock-absorbing fork on the front. This bike has a license plate on the left wing.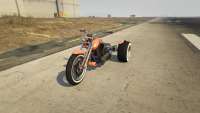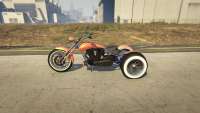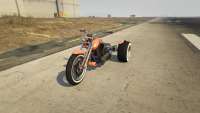 Chimera is very good in terms of speed and cornering. At low speeds, pulling a wheelie too much will cause the biker to fall from the Chimera. Due to its design Chimera wider and heavier than most bikes, but this makes it stable and controllable on the curbs and on rough roads.
Likely that this transport is named after the Chimera of mythology, which consists of a monstrous hybrid creature with three or more parts of animals.
After the release of this bike in the game the players complained that it was impossible to put bulletproof tires. Rockstar wrote that it was just a mistake and will correct it in the next patch.
Characteristics Nagasaki Chimera of GTA 5
| | |
| --- | --- |
| Speed | 84 mph (135 km/h) |
| Weight | 401 kg |
| Capacity | 1 passenger |
| Engine | - |
| Brake force distribution | - |
| Damage in the collision | - |
| Damage during the deformation of the body | - |
| Damaging small arms | - |
| Damaging the engine | - |
| The purchase price in GTA Online | $210,000 |
| The price of legal sale | - |
| The price of illegal sale | - |