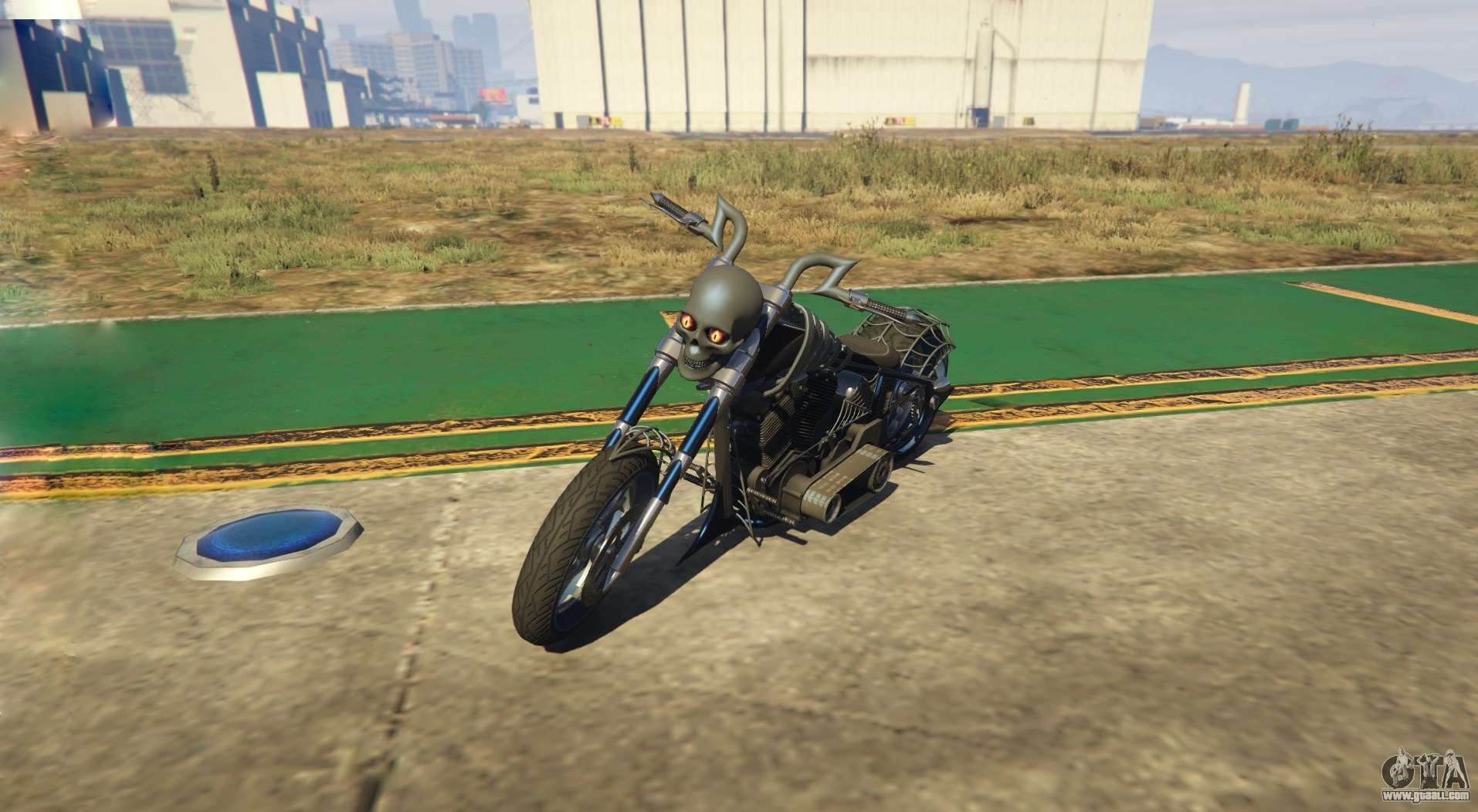 Liberty City Cycles Sanctus is a vehicle in Grand Theft Auto Online. Added during the update Bikers in honor of Halloween.
Sanctus is a motorbike (chopper), which is based on Avarus. It has a unique thematic elements that replace some of the main parts of the motorcycle.
On the front fairing Sanctus is a large skull with two headlights in the form of glowing eyes. The fuel tank is enveloped in a metal plate, made in the form of the thorax with six ribs on each side. The chopper also features a graceful metal parts, resembling spider webs, which are located over the wheels and work like a wing, plus one on the pipe frame and two near the oil tank. Sanctus has a Z-shaped rudder, round taillight on the left and rectangular on the right, also below it is a vertical number plate is attached as Аvarus. Like many choppers to be updated "Bikers", Sanctus is equipped with the protruding primary drive that is functioning perfectly. Compared to Avarus was slightly improved brakes and the turn radius and engine power.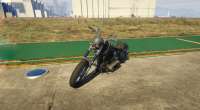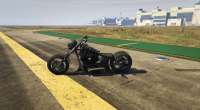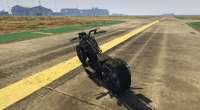 And yet the main feature of the motorcycle are a unique glowing eyes in the skull on the front of the motorcycle. So if you love Halloween and everything associated with it, then you should definitely try to ride on the new Sanctus and we have no doubt that you will like it!
The characteristics of the Liberty City Cycles Sanctus from GTA 5
| | |
| --- | --- |
| Speed | 89 mph (144 km/h) |
| Weight | 250 kg |
| Capacity | 1 passenger |
| Engine | - |
| Brake force distribution | - |
| Damage in the collision | - |
| Damage during the deformation of the body | - |
| Damaging small arms | - |
| Damaging the engine | - |
| The purchase price in GTA Online | $1,995,000 |
| The price of legal sale | - |
| The price of illegal sale | - |