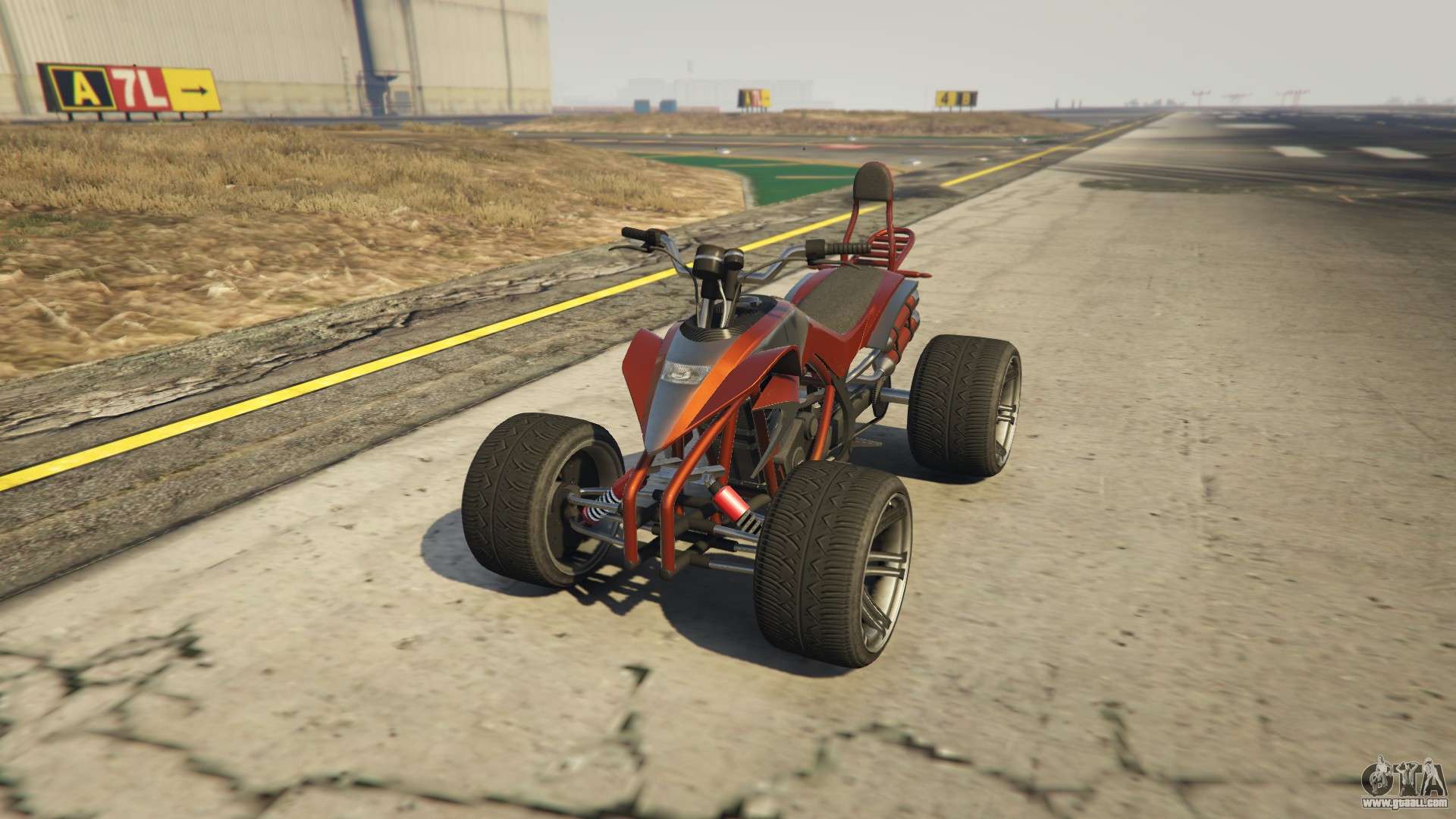 Nagasaki Street Blazer ATV, presented in GTA Online, as part of the upgrade Bikers.
This vehicle is a new variant of the
Blazer
- it has been modified both externally and internally. Now it is more similar to the Spy Racing Quad that exists in real life. This is very evident in the design of front components. Notable features of this ATV is an advanced swingarm, the absence of mudguards on the rear wheels, more powerful engine, a different exhaust system (two pipes instead of one), the seat back and the speedometer mounted on the handlebar. Also in difference to the original Blazer, the new version has a few visual modifications available in Los Santos Custom.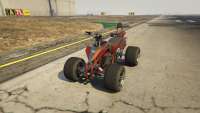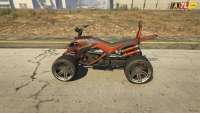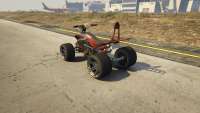 Nagasaki Street Blazer has not a very high top speed, but the acceleration is excellent. Due to the excellent breaking system, you can stop quad bike full speed for a few seconds. On the new version, the driver will be able to perform the trick on the rear wheel, until he not gaining a decent speed. Another advantage is that if the player pull back the handlebar too hard, it will not thrown from Street Blazer. ATV has a "wheelie bar" that prevents the player from falling when performing the trick, so the driver can pull as much as he wants to. Street Blazer moving well on the pavement and on the road. For this the ATV was be created. If Street Blazer is in the air, there may be problem with rocking, as it has a bad tendency to shift and move, and if properly landed, the player can be tilted to the ground.
Characteristics Nagasaki Street Blazer from GTA 5
| | |
| --- | --- |
| Speed | 78 mph (125 km/h) |
| Weight | 550 kg |
| Capacity | 1 passenger |
| Engine | Parallel-Twin |
| Brake force distribution | - |
| Damage in the collision | - |
| Damage during the deformation of the body | - |
| Damaging small arms | - |
| Damaging the engine | - |
| The purchase price in GTA Online | $116,000 |
| The price of legal sale | - |
| The price of illegal sale | - |