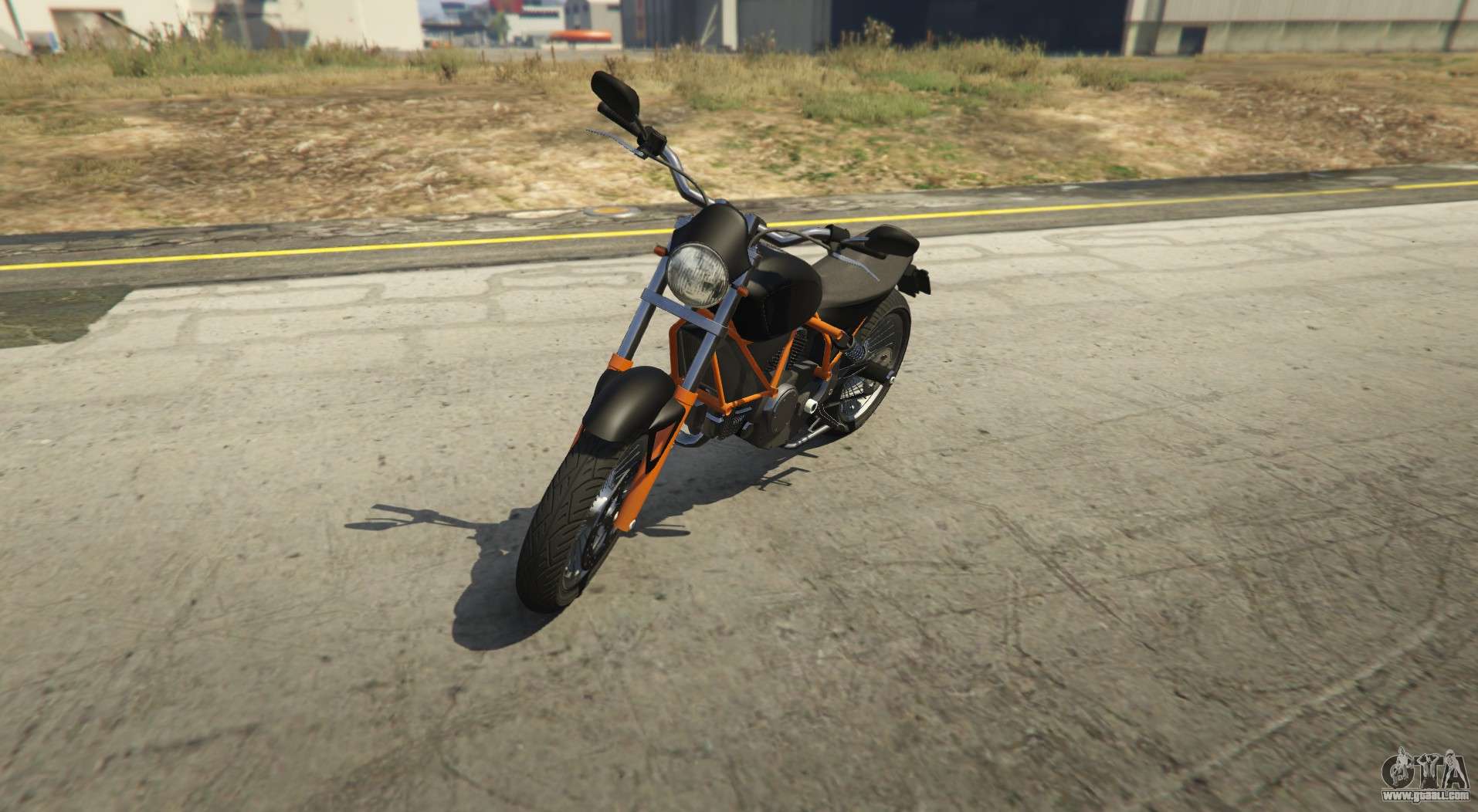 Pegassi Esskey motorcycle added in GTA Online, as part of the upgrade Bikers.
Esskey is a civilian sports bike, for which is responsible for the manufacture completely fictional, non-existent in the real world, the Italian company Pegassi, a parody of other Italian motorcycle manufacturers, namely Ducati and Piaggio. He never appeared in any parts of the game series Grand Theft Auto. Moreover, in the fifth part, and in single player it is missing to this day, if you don't use special mods, such as Native Trainer. Motorcycle. Esskey appeared in GTA Online only with the release of "Bikers", where, among other Goodies, were represented this motorcycle. It looks like a usual bike, without any characteristic details.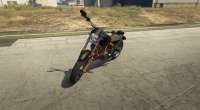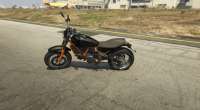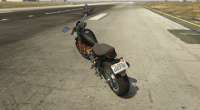 When creating this motorcycle, the developers were inspired by the concept of a real motorcycle Ducati Scrambler. Esskey has a compact design comparable to the Enduro, but has the features of a bike PCJ 600. Distinctive features of the bike are the small, almost invisible, a fairing located above the round headlight, the protective frame, which uses the secondary color and other accessories are headlights and license plate, as well as two analog dials on the handlebar and two shock absorber that connects the bike and slightly tipped swingarm, though not as much as the Pegassi Vortex.
Characteristics Nagasaki Chimera of GTA 5
| | |
| --- | --- |
| Speed | 90 mph (145 km/h) |
| Weight | 190 kg |
| Capacity | 2 passenger |
| Engine | V-Twin |
| Brake force distribution | - |
| Damage in the collision | - |
| Damage during the deformation of the body | - |
| Damaging small arms | - |
| Damaging the engine | - |
| The purchase price in GTA Online | $264,000 |
| The price of legal sale | - |
| The price of illegal sale | - |