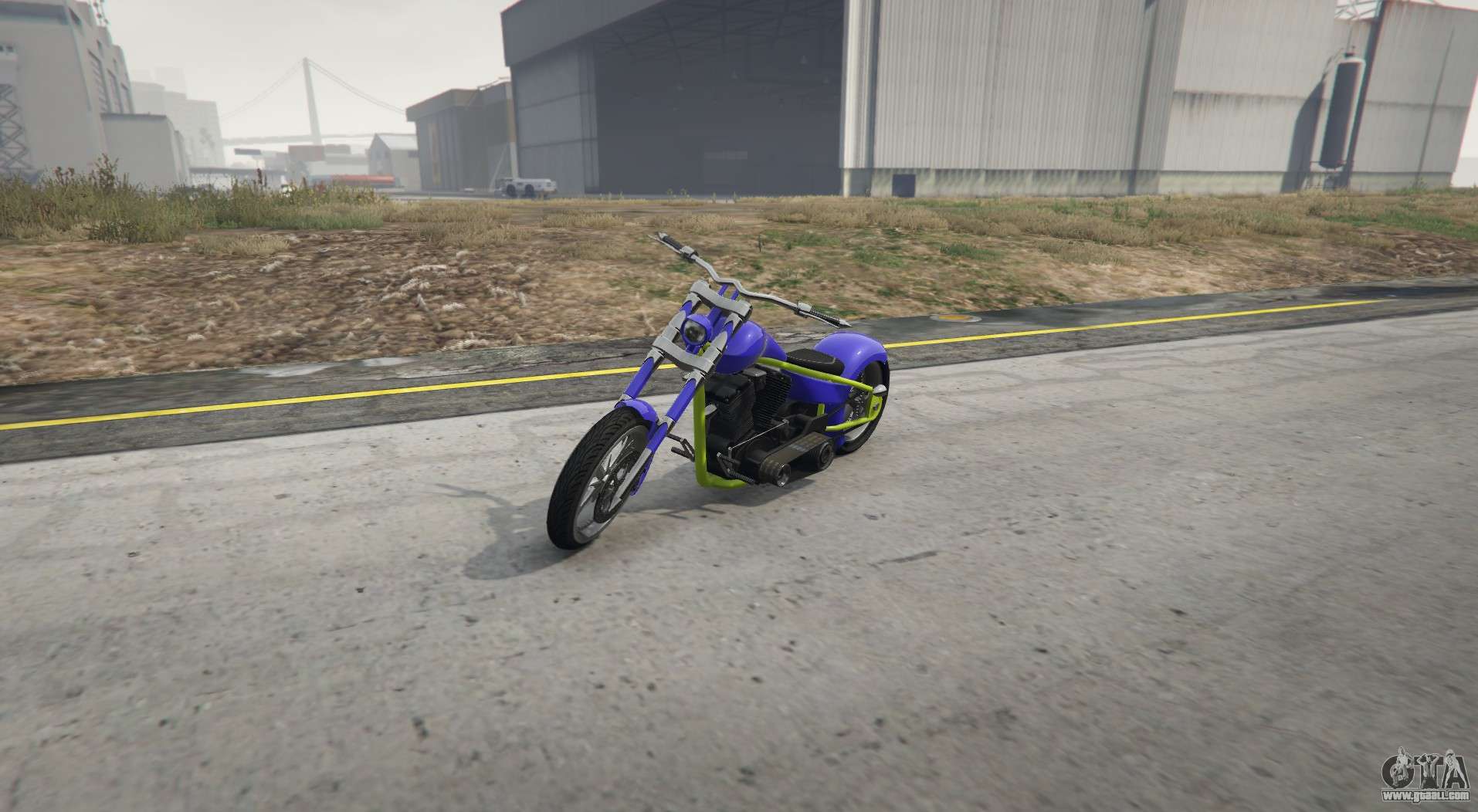 Liberty City Cycles Avarus is another chopper added to GTA Online with Bikers the update.
The bike takes its design mainly from the usual not modified chopper with a huge V-twin engine, equipped with protruding primary drive, and with tires brand Atomic. This manufacturer is very famous and popular in the Grand Theft Auto series starting from GTA San Andreas. At the ends of the handles of a wheel located sharp metal spikes. Also, the back of the chopper has a round headlight on the left and rectangular on the right. There's also the license plate mounted vertically.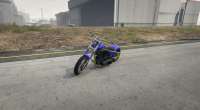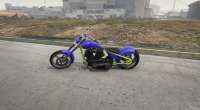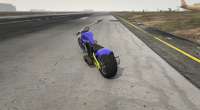 Avarus is a chopper and has great potential because of its high speed and outstanding handling. This suggests that it might be a worthy competitor in competitive races. For a quick trip on the highway, this is what you need, but in off-road conditions or on uneven ground the bike loses grip and in the end, the driver can lose control of it. If you like classic choppers, this bike is for you and we are sure he will not disappoint you.
Avarus translated from Latin means "greedy, covetous". The game also has a
Sanctus
, which is a modified version of the motorcycle, added to GTA Online on the eve of Halloween.
Characteristics Liberty City Cycles Avarus from GTA 5
| | |
| --- | --- |
| Speed | 84 mph (135 km/h) |
| Weight | 230 kg |
| Capacity | 1 passenger |
| Engine | V-twin |
| Brake force distribution | - |
| Damage in the collision | - |
| Damage during the deformation of the body | - |
| Damaging small arms | - |
| Damaging the engine | - |
| The purchase price in GTA Online | $116,000 |
| The price of legal sale | - |
| The price of illegal sale | - |