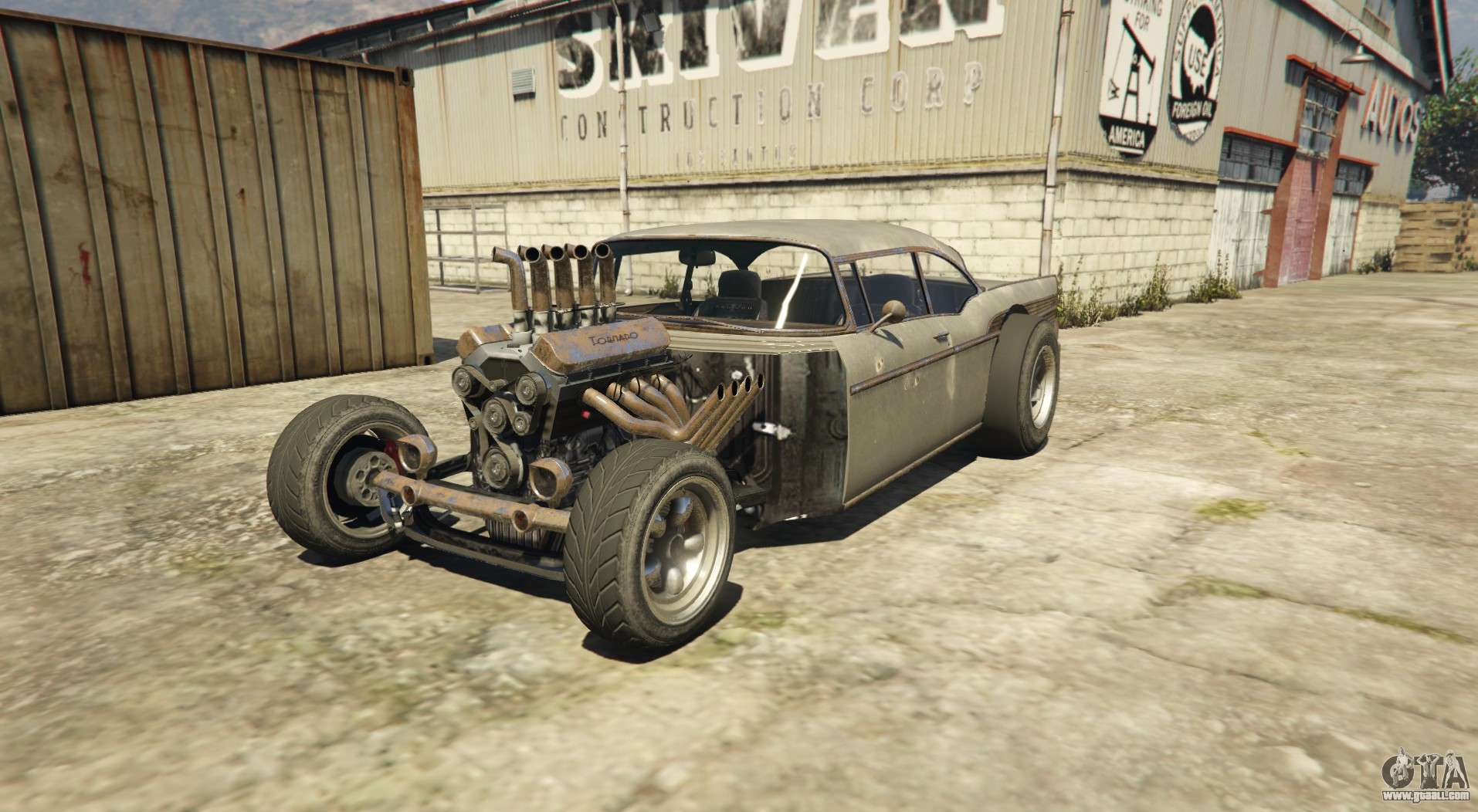 Tornado Rat Rod is a car, that is a modified version of the Tornado from a reputable manufacturer Declasse. Became available after update "Bikers" for Grand Theft Auto Online.
Tornado Rat Rod is a "rusty" version of the
Declasse Tornado
, in which the front end of the car was cut because of the huge engine. However, that is very strange, if you look at the characteristics of the new and old version so power are approximately similar, hence they only differ in external view. When replacing the wheels off the car you can change only front, rear will remain the same. Despite the fact, that vehicle is illegal due to it open engine and exhaust pipes out the different sides, the Rat Rod has a license plate on the back.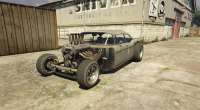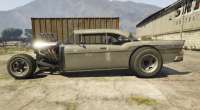 Tornado is working from the heavy V8 engine that emits an incredibly loud sound when working. The large rear wheels are an easy target during a skirmish so it is strongly recommended to install bulletproof tires. Rat Rod has good handling, but, unfortunately, the low maximum speed. This can be a problem, as even with upgrades it will be to keep up with the faster cars in its class in competitive races.
Characteristics of Declasse Tornado Rat Rod from GTA 5
| | |
| --- | --- |
| Speed | 80 mph (130 km/h) |
| Weight | 2100 kg |
| Capacity | 2 passengers |
| Engine | - |
| Brake force distribution | - |
| Damage in the collision | - |
| Damage during the deformation of the body | - |
| Damaging small arms | - |
| Damaging the engine | - |
| The purchase price in GTA Online | $378,000 |
| The price of legal sale | - |
| The price of illegal sale | - |